- A Troffe For Injun si 93 - (sold-Reference mare)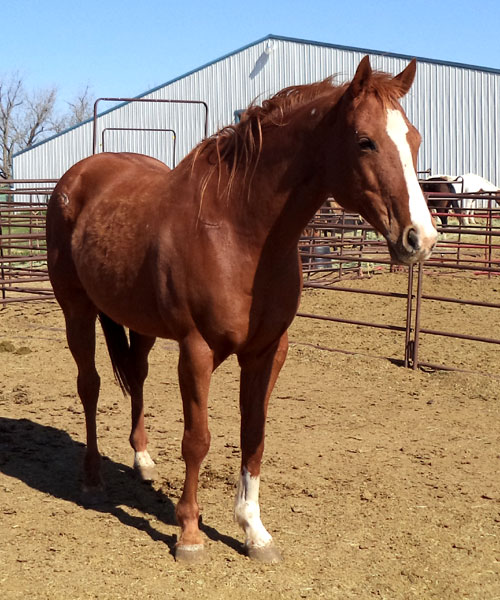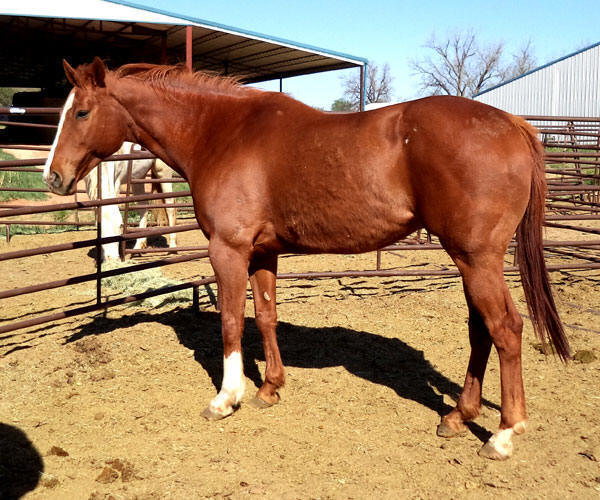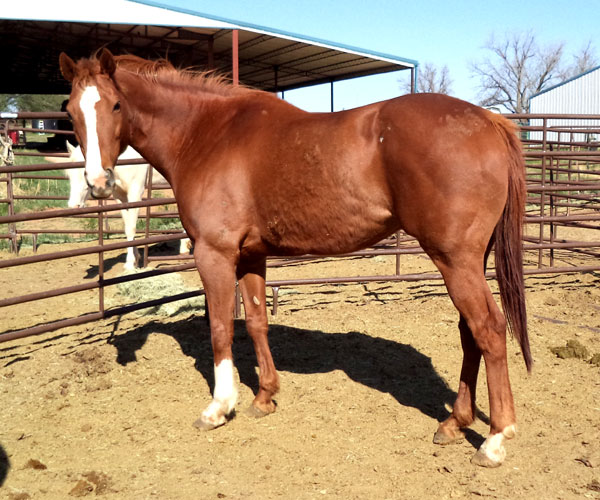 *** Above 3 pictures taken 4/14/14 ***

2002 Sorrel AQHA Mare, genotype: eeAa


This is a very well bred mare, with some of the greatest race horses of all time PACKED into one pedigree!
"Injun" was on the track, and ran a si of 93, with a AAA rating. She also earned $19,249.00 in race winnings. I think from there she was a Barrel horse, and I'm trying to get more info on that...
She also had foals in 2008, 2009, 2011, and 2013.
I currently have her 2013 filly, and she is gorgeous!

Talk About A pedigree!

Pedigree for: A Troffe For Injun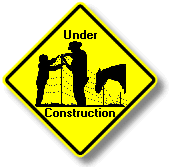 -Invisible Injun
si 118
Stakes Winner
$173,092.00


-Easily Smashed
si 99

-Easy Jet
si 100

-

-

-Smash It TB

-

-

-Cash For Sis
si 104

-Dash For Cash

-

-

-Injun's Sis

-

-

-Troffe Effort
si 99
$19,978.00
race winner
Finalist in the Remington Park Fut. [G1]
Dam of 8 Race ROMs

-Special Effort
si 104

-Raise Your Glass TB

-

-

-Go Effortlessly
si 98

-

-

-Eloquent Effort
si 91
Dam of 9 Race ROMs

-Dash For Cash

-

-

-Dancer's Queen
si 99
$45,050.00.
Stakes Placed.
Dam of:
QUEEN FOR CASH si 102
Champion 3 yr old filly
$482,932.00

-Texas Dancer TB

-
Photo of Injun in Sept, 2014 in pasture condition.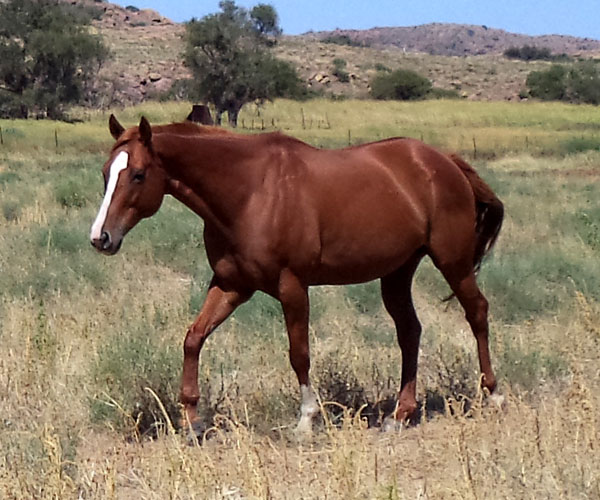 She has an old scar on her front foot. probably from a wire cut. It does not bother her.


Injun's 2015 Colt FOR SALE
see 2015 Foals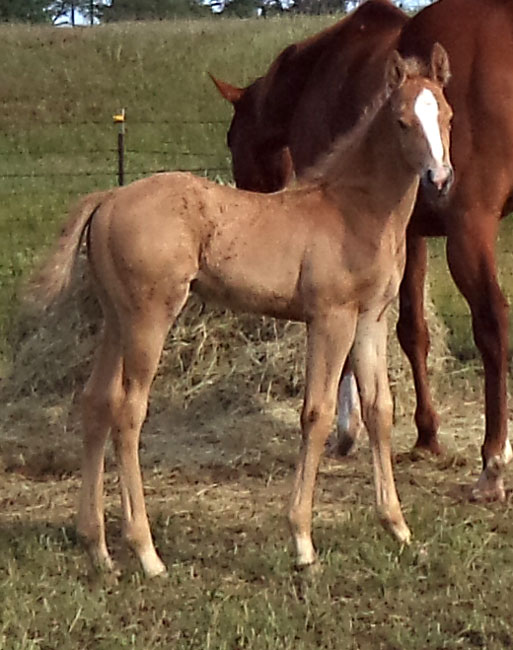 "Injun's" 2013 filly is sired by PC Frenchman. SOLD
I really like this filly and plan to keep her for the breeding program.
2013 filly shown here at 4 months old, and at around 14 months.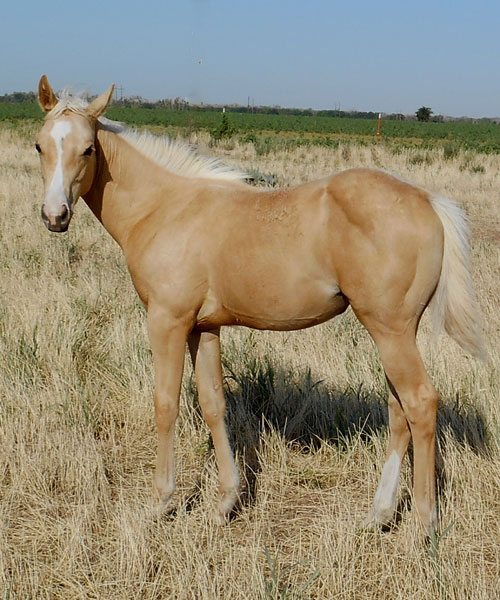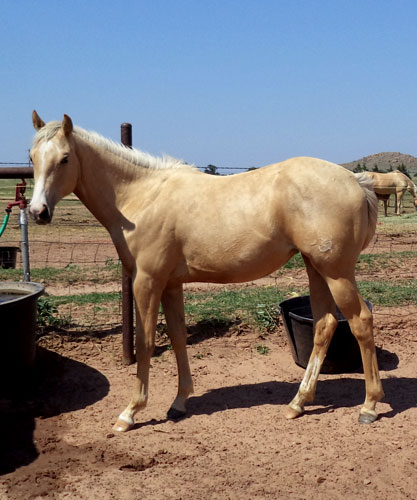 and as a 2 year old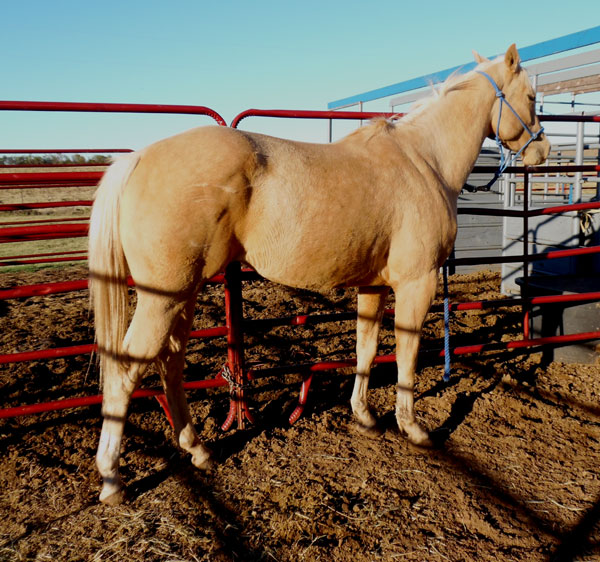 Or call: 580-471-4040




Click here to see all stallions at stud.




© 2013 Bedonna's Performance Horses
Hosted by iPowerweb // Originally Designed by Rony Pony Web Design
Maintained, Edited & Updated Daily by Bedonna

NO Pictures, Text, Graphics, or Information from this site may be used, borrowed, or taken,
without written permission from Bedonna Dismore.