Bedonna's Stallion Station and Performance Horses

Links: HOME FOR SALE STALLIONS Breeding Contracts
Broodmares For Sale Ranch Broodmares 2011 Foals 2012 Foals 2013 Foals FREEZE BRANDING Services
Info on Ranch Raised Foals and 'Donkey Time' Payment Plan/Terms of Sales
Bedonna's Added-Money Incentive Program

Starting in 2013... I am going to be offering big rewards for owners of foals sired by my current stallions.

Rewards of $2500.00 to $20,000.00
will be paid to owners who win Barrel Futurities, win Open barrel races, who qualify for the NFR,
or win at the NFR or WPRA other big events including NCHA, NRHA, and AQHA, APHA or ApHC champion titles!

The list of qualifying events is being compiled now, but they will be across the nation.

Check back for final list.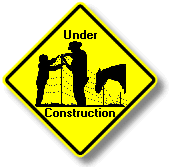 © 2012 Bedonna's Performance Horses
Hosted by iPowerweb // Originally Designed by Rony Pony Web Design
Maintained, Edited & Updated Daily by Bedonna

NO Pictures, Text, Graphics, or Information from this site may be used, borrowed, or taken,
without written permission from Bedonna Dismore.