- Midnight Cool -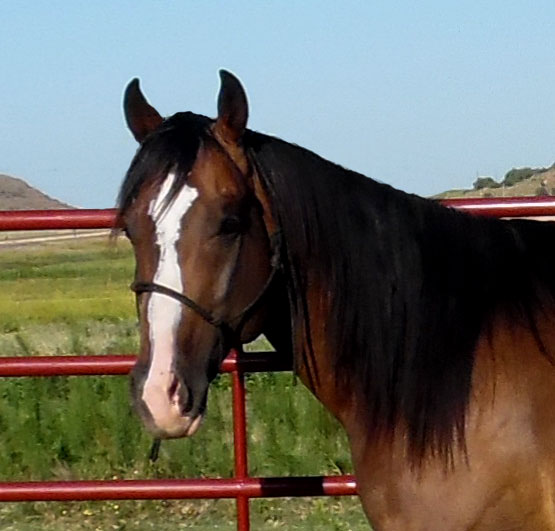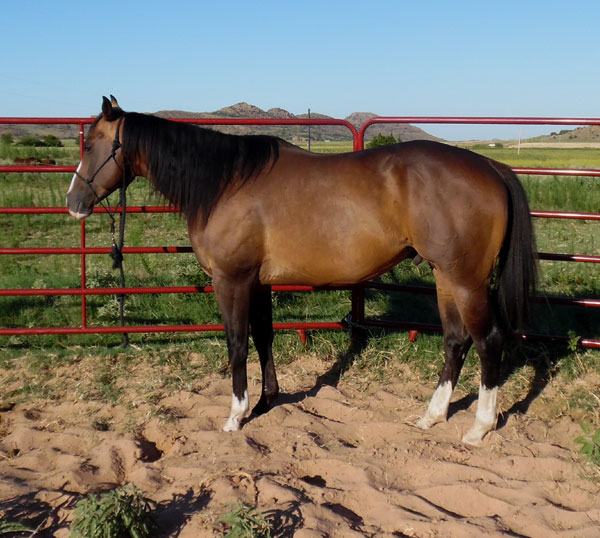 AQHA Bay Stallion, EeAa, 15.1
This nice stallion came to live with us in March 2016.
He is a sweetheart...

He was trained to Collect on a Phantom in 2016, and we can now offer
On-Farm A.I. on the farm, and
Cooled Shipped Semen.


He has been EVA tested and is Negative and Vaccinated.

5 Panel test is NN


2017 Stud Fee: only $750
($550 for large 'Pony' mares)
This fee Includes the Booking Fee (Deposit).
Fee Also Includes 1st Collection/Semen processing fee of Cooled Semen...
OR... 1st Collection and Inseminations for the 1st cycle if bred On-Farm.
EVA tested Neg. and Vaccinated.
5 Panel Tested- NEG.
Color tested- EeAa
2017 On-Farm Breeding Agreement

2017 Cooled Shipped Semen Agreement

2017 Stallion List/Stud Fees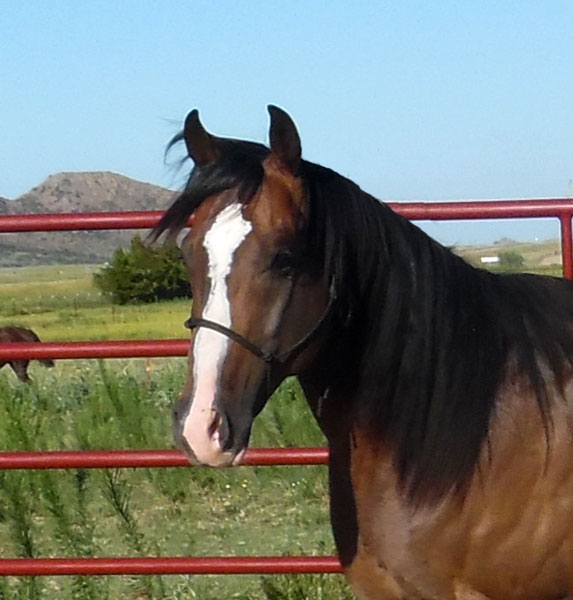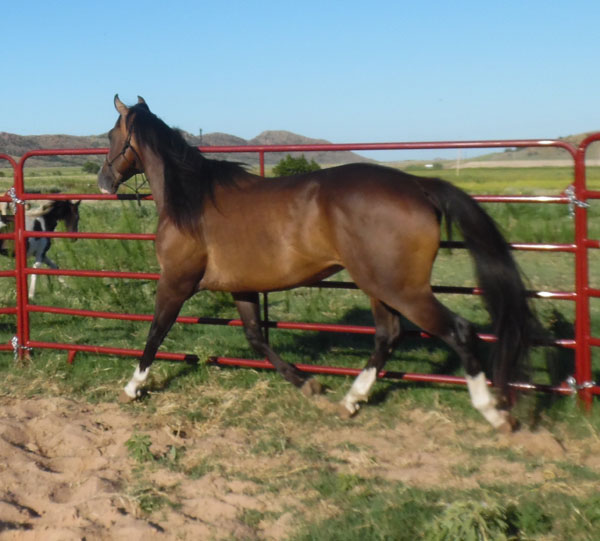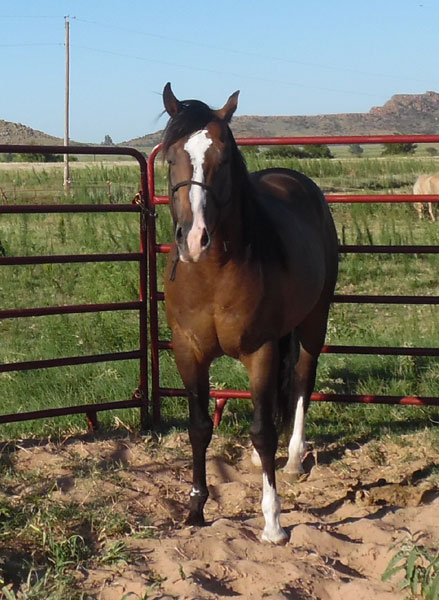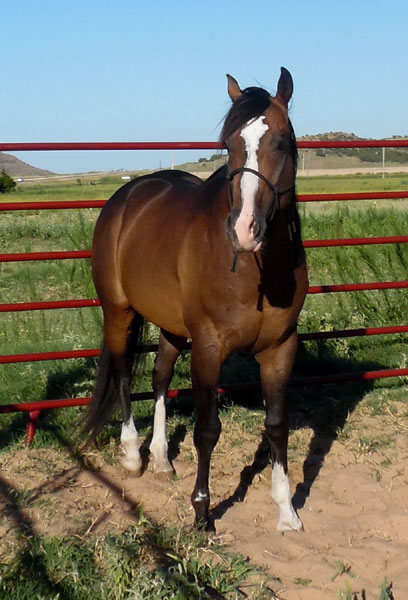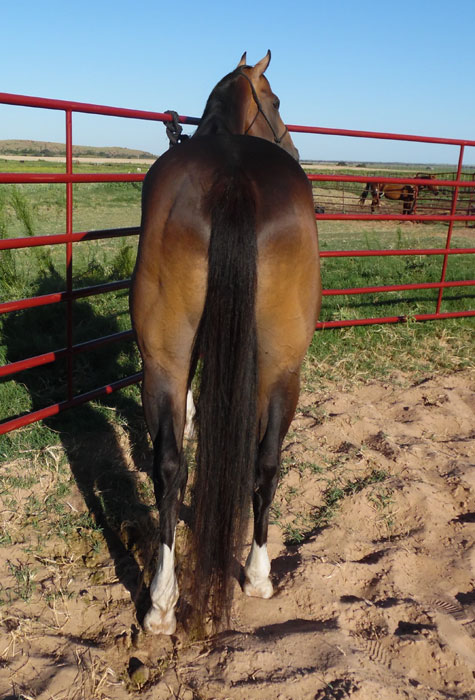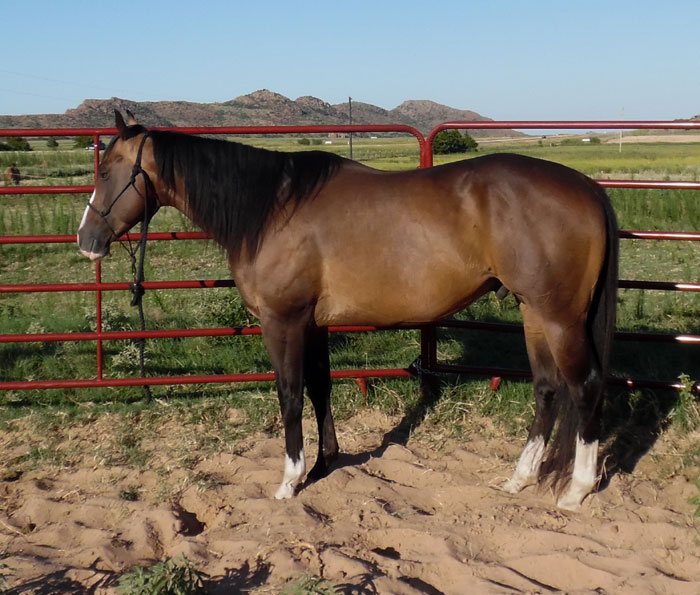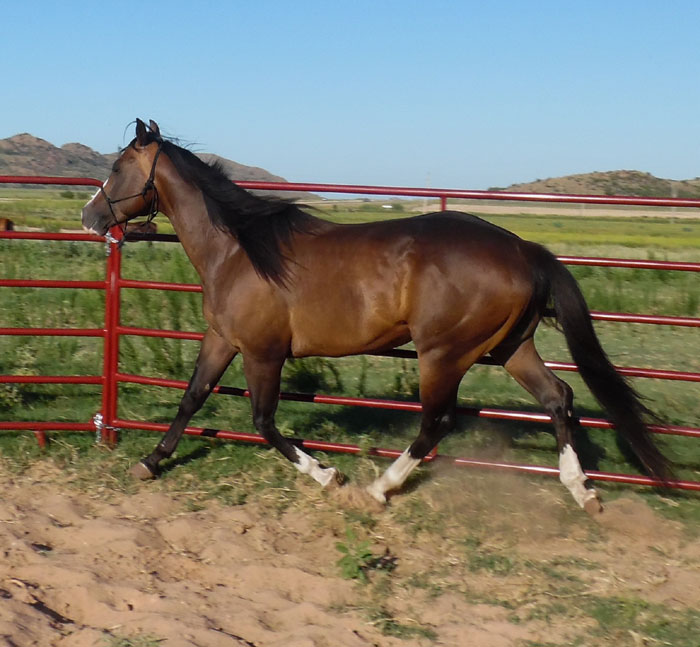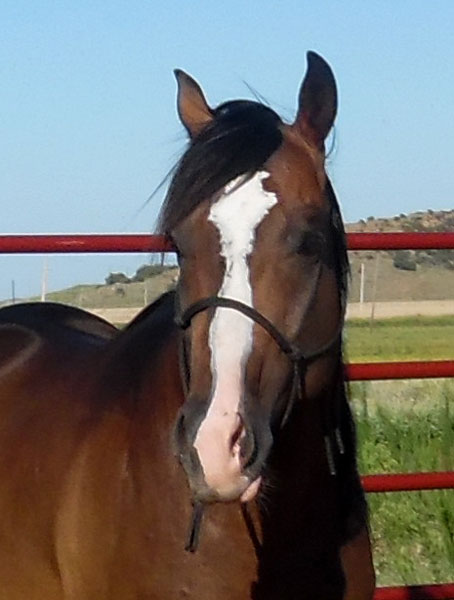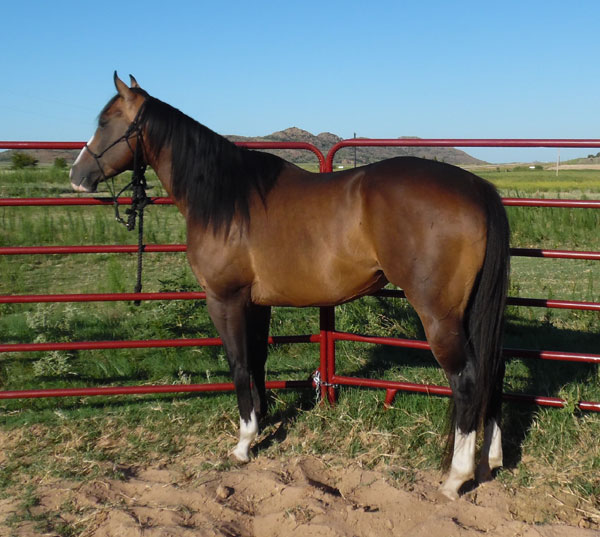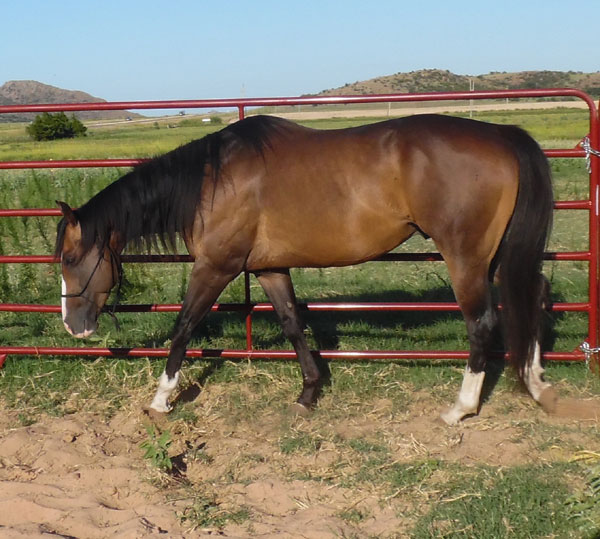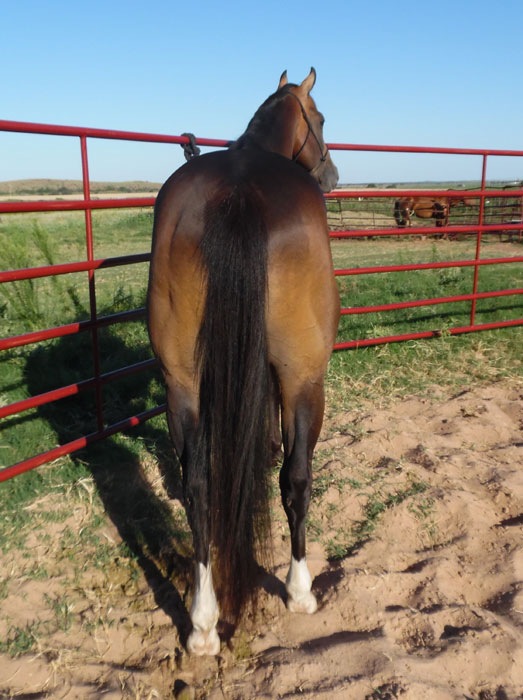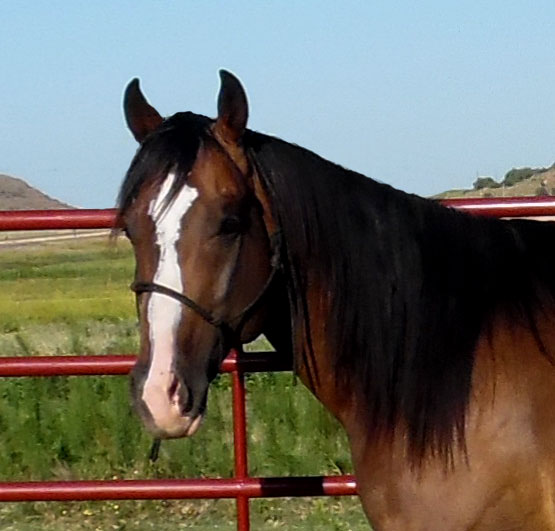 Pedigree for MIDNIGHT COOL
-

Mr Jess Perry


si 113
Champion x2
Stakes Winner of 12 races
$687,184.00

-Streakin La Jolla
si 99

-Streakin Six
si 104

-Bottom's Up
si 82

-Scoopie Fien
si 99

-Sinn Fein
si 98

-Legs La Scoop
si 95

-

Corona Cash


si 101
Champion 2-Yr Old
Champion 3-Yr Old
Champion 2 Yr Old Filly
Champion 3 Yr Old Filly
19 Wins in 32 Starts
$1,542,880.00

-First Down Dash
si 105

-Dash For Cash
si 114

-First Prize Rose
si 98

-Corona Chick
si 113
(The dam of
Corona Cartel)

-Chicks Beduino si 104

-Sizzling Lil
si 91

-Silken Wrangler
black mare

-Rocket Wrangler

-Rocket Bar

-Three Bars

-Golden Rocket

-Go Galla Go

Go Man Go

-

-Folks Folly

-American Jet
si 102

Hi Line Leo

-Fairweather Folks

-

-
MIDNIGHT COOL . H, QUARTER HORSE, 2008
2017 Buckskin filly sired by Midnight Cool For Sale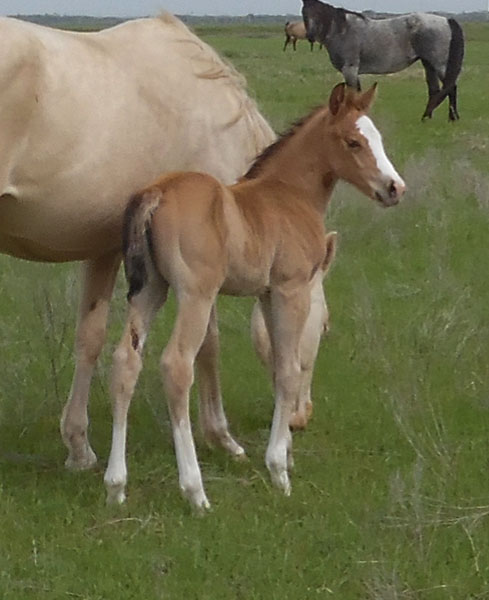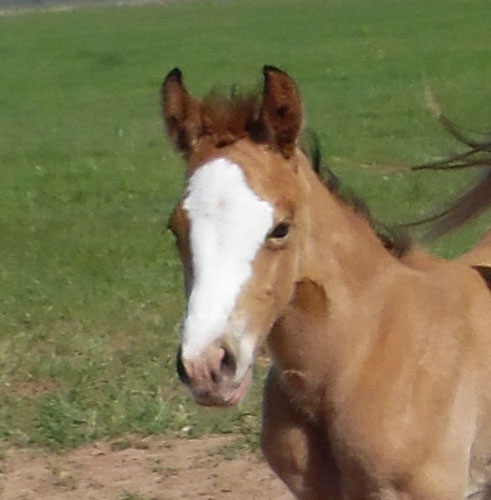 .

Dam- Granddaughter of Frenchmans Guy and Fire Water Flit
2017 Colt sired by Midnight Cool. For Sale
"Quarter-Pony" Colt
Foaled 4/20/17
Palomino Colt, Blaze, 4 stockings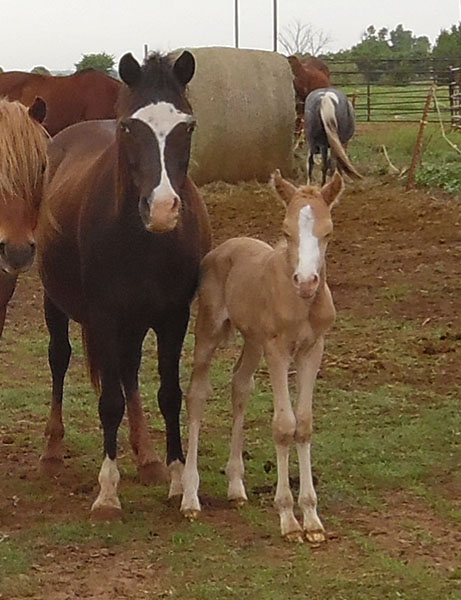 just a few hours old in this photo
dam- Welsh Pony cross, Smokey Black mare



© 2016 Bedonna's Performance Horses
Hosted by iPowerweb // Originally Designed by Rony Pony Web Design
Maintained, Edited & Updated Daily by Bedonna

NO Pictures, Text, Graphics, or Information from this site may be used, borrowed, or taken,
without written permission from Bedonna Dismore.