Services
This page under construction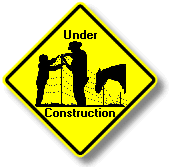 We offer Reproductive Services including breeding to our own stallions.
Contact me if I can be of assistance. 580-471-4040
Future services to be offered soon...
* Training stallions to be collected on a phantom mare
* Semen Analysis and Cooling tests for stallions

Many Horses for sale at all times. Currently, we have Mature Breeding Stallions, Stallion Prospects, Broodmares, Yearlings, 2 year olds, and lots of weanlings for sale. They can be seen on the "For Sale" pages, and throughout the site.

Bloodline Search Chart may help you find what you are looking for...
Something new is the available here at the ranch. Look under the different pages for details.. Several things are now offered.
Custom Artwork, Photo Retouching, Custom Gifts, and also Hand-Tied Rope Halters.
© 2003 Bedonna's Performance Horses
Hosted by iPowerweb // Originally Designed by Rony Pony Web Design
Maintained, Edited & Updated Daily by Bedonna

NO Pictures, Text, Graphics, or Information from this site may be used, borrowed, or taken,
without written permission from Bedonna Dismore.