Bedonna's Stallion Station and Performance Horses
HOME
FOR SALE
Stallions at Stud
2011 Foals
2012 Foals
Breeding Contracts

Heaven got a great horse today...
"Firewater" was lost on 5/10/12 due to complications
in recovery from Colic surgery.
He was one of a kind, and my heart is broken.

- Zanton Firewater -
1996-2012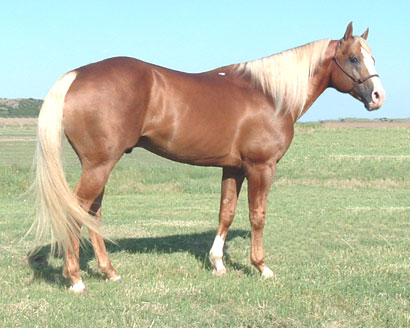 Money Earner in Barrels !
1996 Registered Golden Palomino Stallion. 15.2 hands.
AQHA 3548452, NFQHA F0008577, FQHR 21627, and PHBA 78204



In June of 2006 this great son of Fire Water Flit joined my breeding program. He is a great horse, and I am so fortunate to have him now. He was born in Oklahoma, and at 2 yrs old, he became a Barrel Horse in Arkansas and has been running barrels off and on for 8 yrs with the same owner. In 2004, they started breeding him to a very select few mares, and he has a few foals on the ground from the previous owner. Pictures of one of those foals below. Due to owner's ongoing health problems, the previous owner was forced to sell his beloved friend, and now this great horse will spend his days with me.
I have had several really nice foals by him in 2007, 2008, 2009, 2010 and 2011 and all sold quickly. He has another great group hitting the ground in 2012.




<![if !supportLineBreakNewLine]>
<![endif]>



I'll fill in more pedigree info as I have time...



-FIRE WATER FLIT
1978-2005
Deceased

Equistat All Time Top 10 Leading Barrel Racing Sire of earners of over $1.9 Million in PRCA, WPRA, NBHA, BFA, WS, INF etc. including: FIREWATER FIESTA ($800,000.00+, Twice PRCA/1 Time WPRA BR Horse of the Year.); FIREWATER FANNY ($205,000.00+, NFR Qalifier, etc.); FLORIDA FLIT ($100,000.00+); TOO MUCH FIREWATER ($110,000.00+), etc.

-

FLIT BAR

Sire of:

the Legendary Barrel Sire FIRE WATER FLIT and

* World Champion WPRA horse ROBIN FLIT BAR

* World Champion AQHA & World Champion Jr Rider FLIT BARS TOP MAN

* NFR Qualifier WEBENA BAR FLIT

* NFR Qualifier BARS OURS

-

SUGAR BARS


AQHA Hall of Fame, AAA, Race ROM, si95, Res. Champion Halter.

A Leading Sire.

-THREE BARS

-FRONTERA SUGAR

-FLIT

Dam of Race ROMs BOOM TOWN, LEO BAR, and SUGAR LEO. Dam of AQHA Champions: KINGS PISTOL and SUGAR LEO. She was the dam, granddam, or great granddam of 1 Supreme Champion, 44 AQHA Champions, 2 Superior Cutting Horses, 10 Supreme Halter Horses, 11 Supreme Performance Horses, 3 Hi-Pt Performers, & 2 Honor Roll Performers.

-LEO


AQHA Hall of Fame, ROM Race. A Leading Sire and Mat. Grandsire of: AQHA Champions, ROM Race, Arena ROM, Money Earners, etc.

Sire of AQHA Hall of Fame:

LEO SAN

-JULIA W

-

SLASH J HARLETTA


AQHA Champion, NFR Qualifier and 3 Time NFR Qualifier Producer.

Dam of: winners of 11 Futurities and 7 Derbies; the Qualifiers to 3 National Finals Rodeos; Money Earners of more than $500,000.00.

-

HARLAN



Sire of AQHA Champion, ROM Arena, ROM Race, Hi-Pt Performance and Halter, Superior Halter and Performance Horses.

-HANK H


Race ROM, si85. A Leading Mat. Grandsire of AQHA Champions.

Sire of: 14 Race ROMs, AQHA Champion, 8 Arena ROMs including

HANKS SUE

, 1957 Honor Roll Halter & Superior Halter Horse.

HANK H is by

KING

-DIXIE BEACH

-FROG'S ANNETTE

-FROG W

-MISS CHEYENNE W

-ZANTONS SOCKS
Dam of Performers including ZANTONS PRETTY FACE (27 Working Points, etc.)
and ZANTON FIREWATER
(Barrel horse)

-DOLLAR GOLD

-FAIR DOLLAR
Sire of AQHA Champion, sire of Superior Performance, Superior Halter, Superior WP, and ROM Arena.

-FAIRBARS
Race si95, Race ROM, Stakes Winner. Show: H-44 pts, Perf-43.5 pts. 1968 Open AQHA Supreme Champion. 1966 Open AQHA Champion.

-DOLLARS REED
1965 AQHA Champion, ROM Arena, H-28 pts, Perf-17 pts. Sire of: ROM Race Offspr. AQHA Champion Offspr., Superior Halter Offspr., ROM Arena Offspr.

-BOBBIE TAMO

-TAMO BERT

-BOBANN

-QUEEN ANT ZAN
earner of Youth Working Points.

-ZANTANON H

Sire of NCHA COA, AQHA Champion, Superior Perf, Superior Halter, and ROM Arena Offspr.

-

KING


MARIA ELENA-

-RED ANT RYAN

-KING RYAN

-KINGS DUN GAL


Zanton Firewater is sired by
Fire Water Flit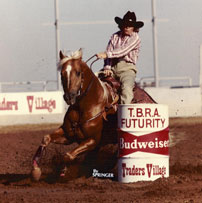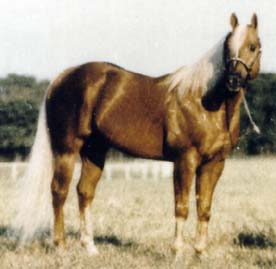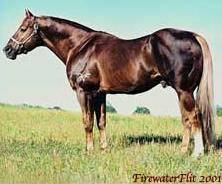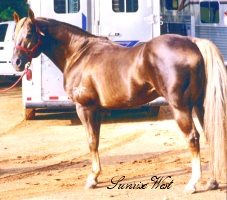 These pictures taken of 'Firewater' relaxing in his pen.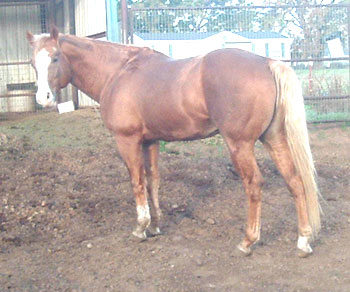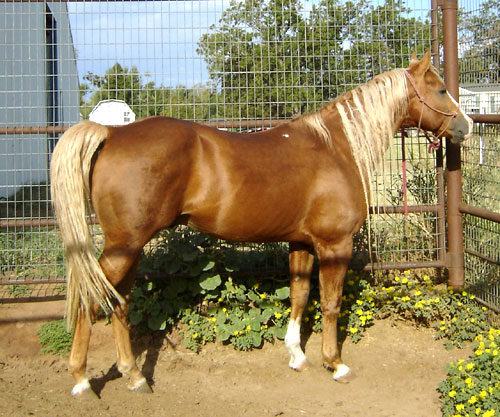 These photos taken Dec. 2009, at nearly 14 years young.
He has a winter coat... and he is still Beautiful!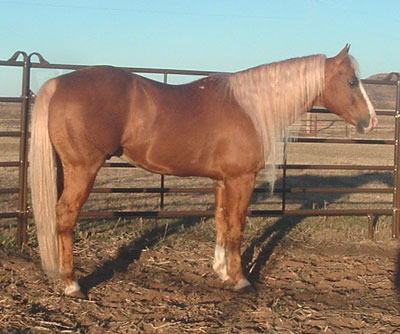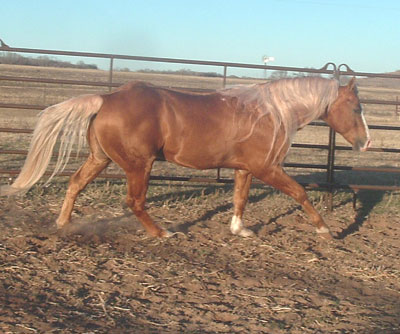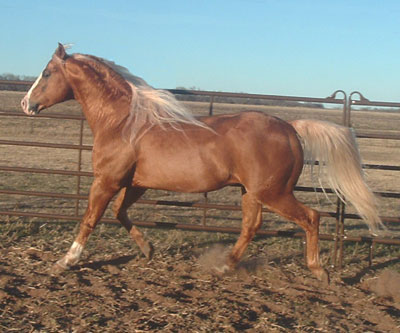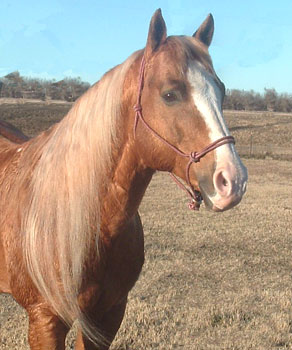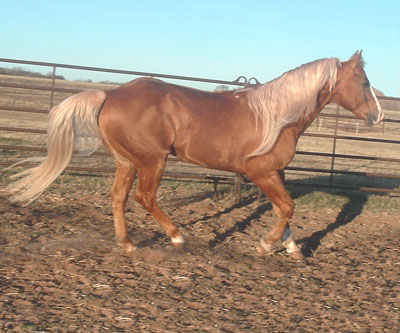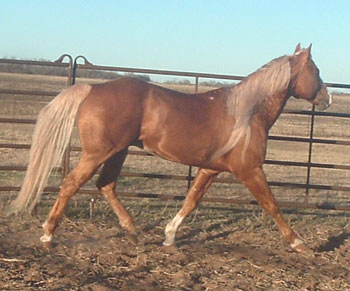 Happy Customers...


2011 Overo Filly owned by Megan Burke-Lindemier out RB Golden Charm.
Pictured here at 2 weeks old.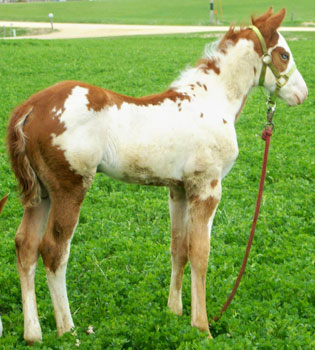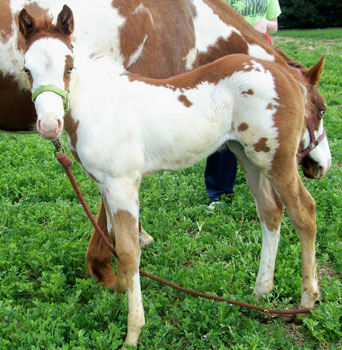 2010 foal owned by

Norm and Sharon Schieltz of California.... quote:

'

We Are Thrilled!'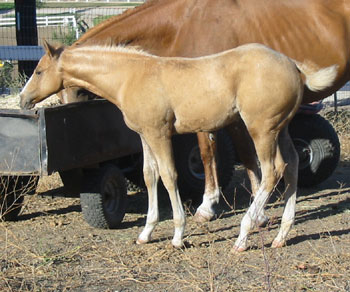 2008 Colt owned by Brandi Larsen.
Quote: "He is Beautiful!"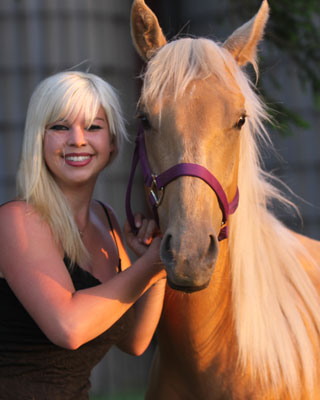 Another colt owned by one of my customers.
2010 Colt by 'Zanton Firewater' and out of their mare, 'Fiddlers Spirit'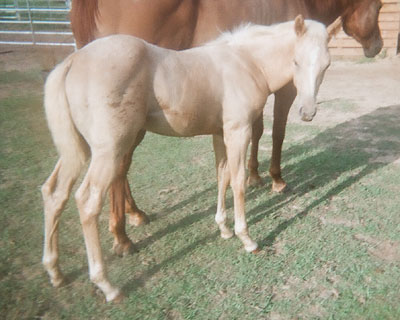 Here is a picture of the first 2008 Foal by Firewater. He is a Buckskin out of Rick Ham's Bay mare.
Thanks to Rick Ham for the photos. (Newborn & at 7 wks)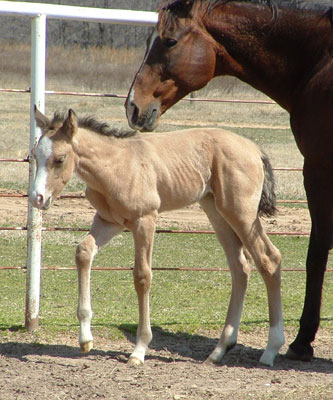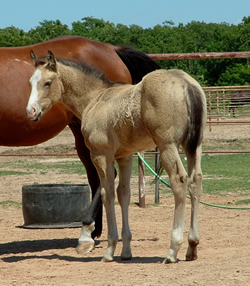 Here is another 2008 Foal by Zanton Firewater.
He is owned by Ashley Blount, and the dam is Streakin Suzy (gray).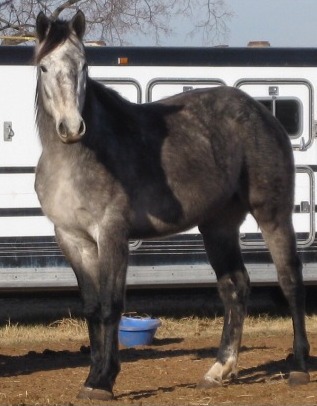 Pictured here as a 2 year old with a winter coat.
Quote from Customer written Feb. 2011:

"He was started under saddle last summer, and was trotting circles out in an open arena on only his 2nd ride! His 4th ride, we used him at a local cow sale to sort on. The trainer actually called and asked if it was some kind of sick joke because he took in all his training like he'd done it all before. She thought he was already broke.

NICE colt

and we plan to get him started on barrels and start exhibitioning this Spring and have him running in jackpots by this Fall."
Enjoy,
Ashley
If you have a foal by Zanton Firewater...
Please send me a good picture of your foal, name of dam, foaling date, and a brief Quote... and I'll add your foal to my page also...



Pictures of my 2011 Foals (these are all sold) click here for Available 2011 Foals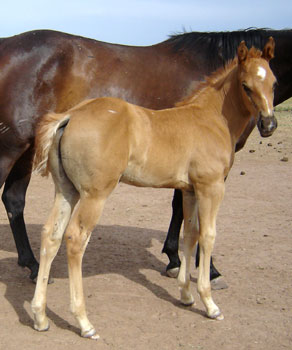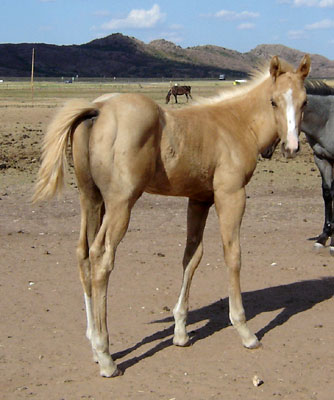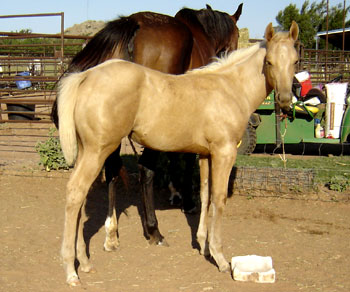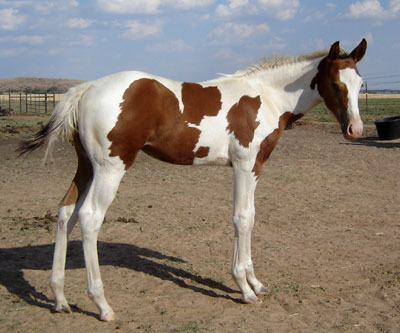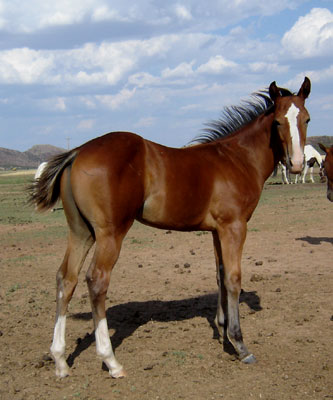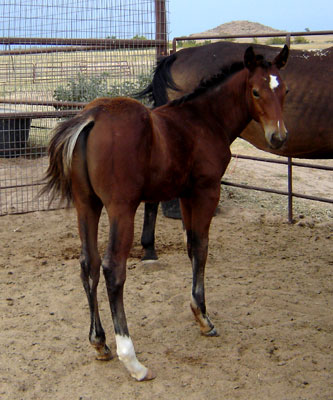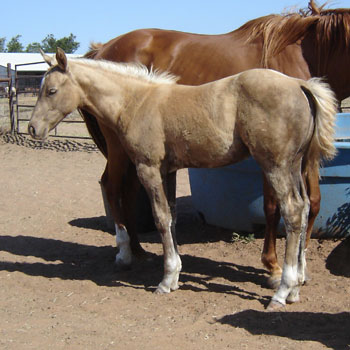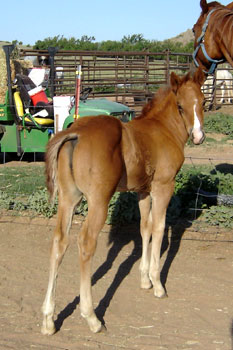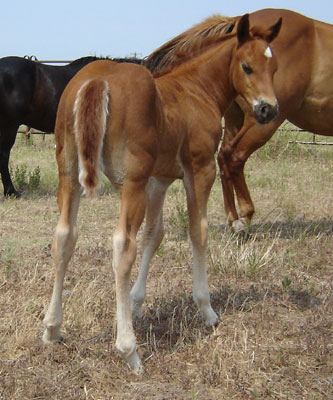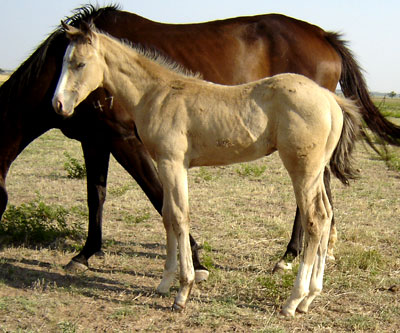 Pictures of my 2010 Foals (they are all sold)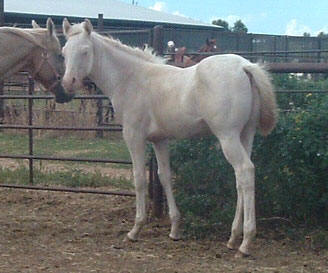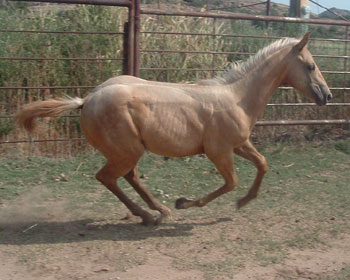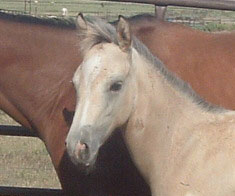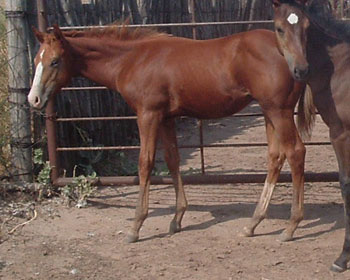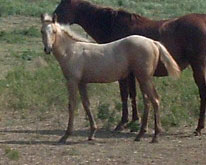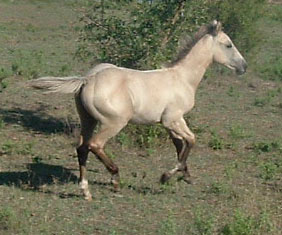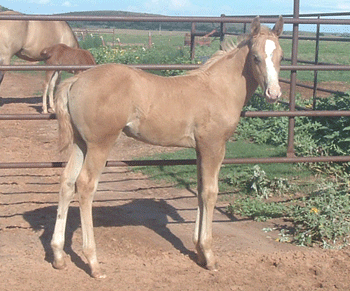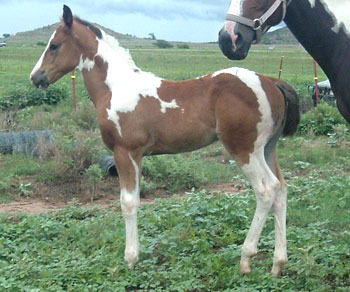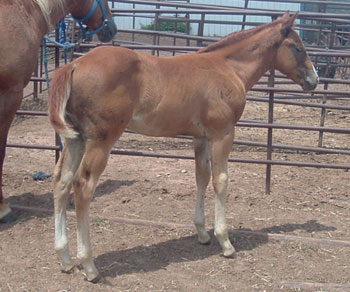 Pictures of my 2009 Foals (all sold)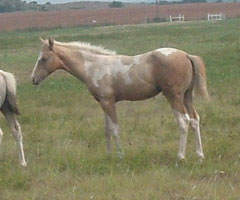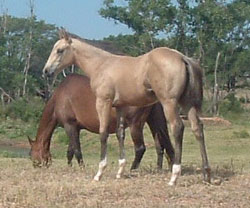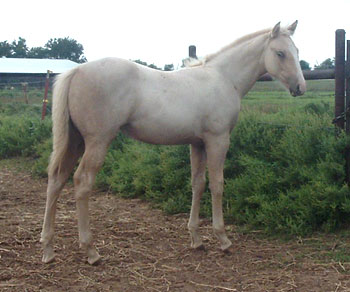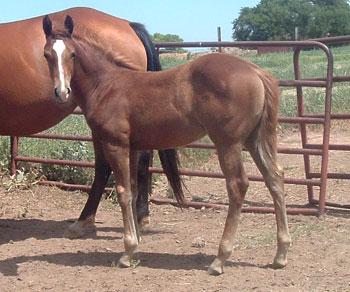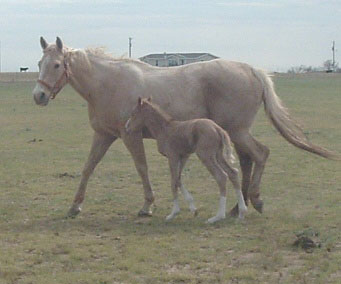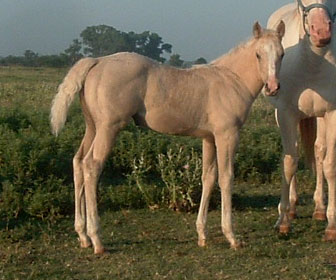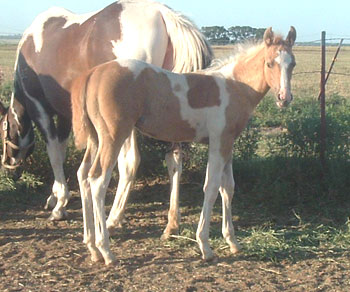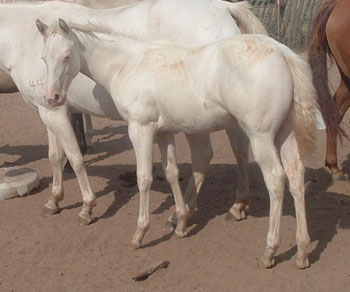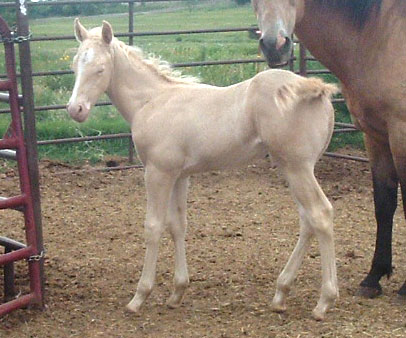 Pictures of my 2008 Foals by Zanton Firewater (all sold)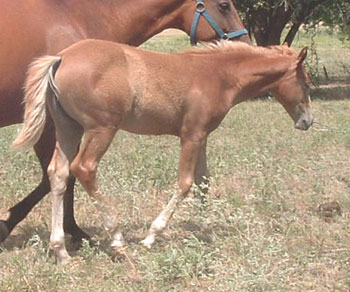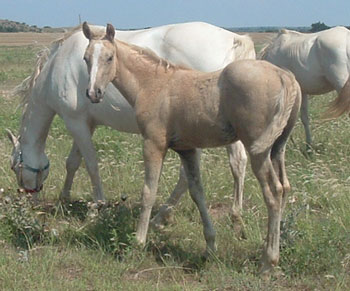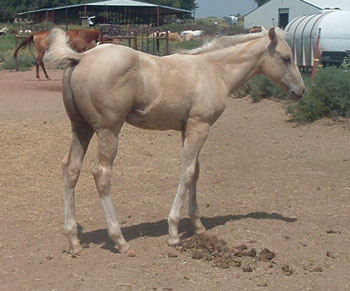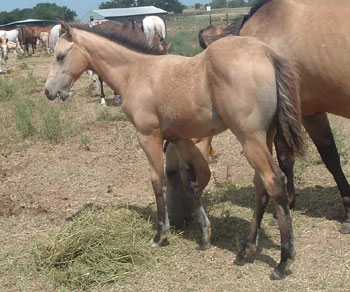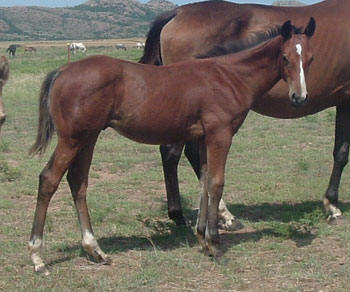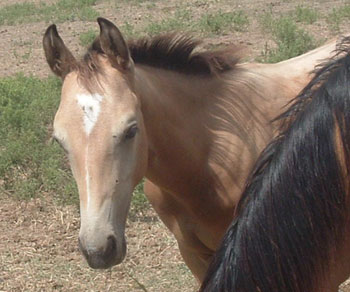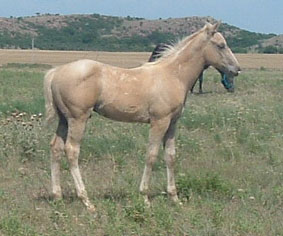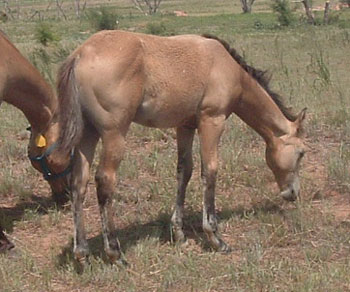 More pictures of Firewater...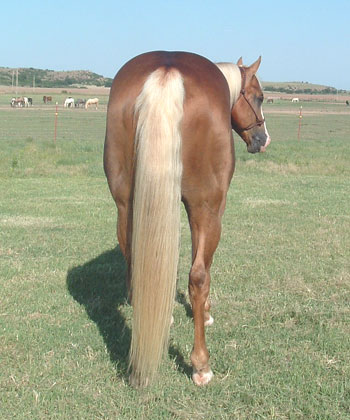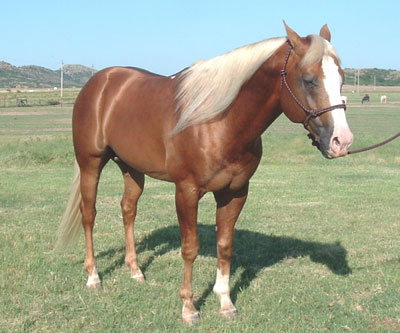 Here is my first baby from Zanton Firewater born in 2007...
Pictured here at a week old... She is super fancy, and boy can she run and turn around!
SOLD. Congrats: Jocelyn & Stephanie D'Entremont, CANADA


Pictured here in July '07 at 2 months.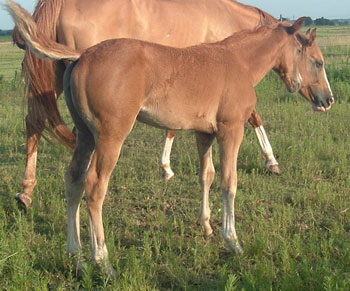 I was contacted by an owner of one of his foals... and she was nice enough to send me pictures of this nice baby sired by Zanton Firewater. This foal was born prior to 2006.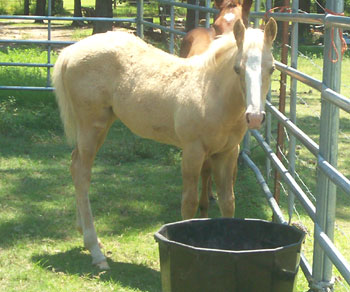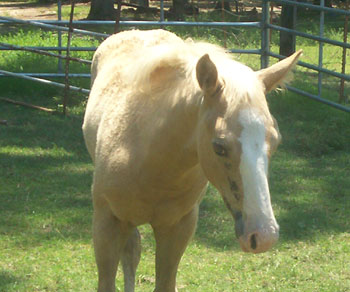 If you have a Zanton Firewater baby... please send me pictures... ! Thanks.
These 2 pictures are of Firewater running barrels with Mark Silvey while in Arkansas.
Zanton Firewater is a money earner in barrels.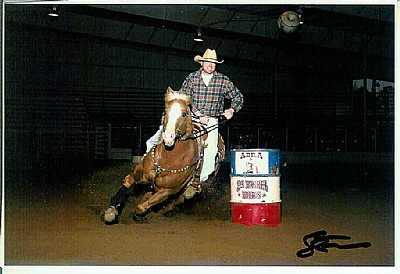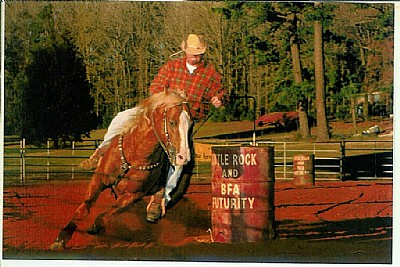 2011 Bedonna's Performance Horses
Hosted by iPowerweb // Originally Designed by Rony Pony Web Design
Maintained, Edited & Updated Daily by Bedonna

NO Pictures, Text, Graphics, or Information from this site may be used, borrowed, or taken,
without written permission from Bedonna Dismore.