- Allthat N Abagachips
SOLD-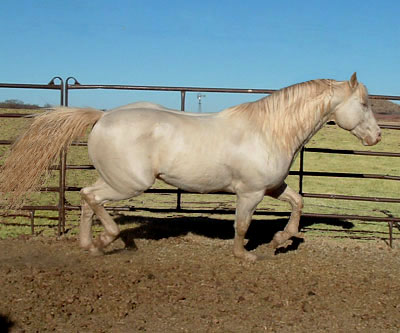 2002 AQHA #4413754 Registered as a Perlino (He is a Smokey Creme Roan)



This new young stallion is something special. He is a son of PC Bronsin, by Sun Frost. Proven bloodlines of Barrel and Arena horses. Sun Frost is the sire of the famous barrel horse "Bozo". Chips is a tall colt, and stands around 15.3 right now, as a 4 yr old.

He is registered as a Perlino, which is like a Black or Buckskin with an extra Dilute gene. He will sire Buckskins, and Palominos on sorrel and bay mares. He has also sired several Smokey Blacks.

Chips also carries a Roan gene. We were surprised to have a
Blue Roan and a Palomino Roan colt born in 2006 out of Sorrel mares!

It is Impossible for him to sire a Sorrel or Bay foal. His foals will have dark skin and brown eyes, unless they get the blue eyed gene from the Mother.

DNA Genotype is:
Cream = CrCr (Homozygous for the Cream gene)
Red Factor = Ee (Carries one Black base and one Red Base)
Agouti = aa (tested negative for the Agouti gene)
Roan = Rnrn (carries one Roan gene)

So... that means he is a Smokey Cream Roan....


He has a balanced frame, short back, long underline, big deep hip, long sloping shoulder,

long neck, straight legs. He is built like he is supposed to be built.


I kept some of his daughters for the breeding program.

Sun Frosted Wrangler
"Chocolate Chip"
2006 Smokey Black Mare
Carries a Creme gene. Eea_Crcr

Sun Frost, Rocket Wrangler,
Easy Jet, Three Chicks...
EeaaCrcr. mare not for sale.

Ice Frosted Fuel
"Frosty"
2007 Perlino or Perlino Roan

Granddaughter of Oklahoma Fuel
and also Sun Frost bred.
Mare not for sale.

Shesa Dandy BlueChip
"Blue Chips"
2007 Blue Roan + Cream

Foundation and Sun Frost bred filly.
EeaaCrcrRn_. Mare Not for sale.
Marthas Black Frost
2007 Smokey Black/Black Buckskin
AQHA mare. EEAaCrcr. "Suzy"



I'll try to get more pedigree information soon. There are a lot of records I don't have.

Estimated at approx. 78 % Foundation blood.
-PC BRONSIN

(Buckskin Roan)

Half brother to Frenchmans Guy



-SUN FROST

(Palomino)
Leading sire of Barrel and Arena horses.

Sire of the famous Barrel Horse "BOZO".

Sun Frost Died in 2007.

-DOC'S JACK FROST

Race Starter

Race $ Earner,

8 Perf. Pts

-DOC BAR

-Chantella

-Prissy Cline

-DRIFTWOOD IKE,

54 Perf. Pts. by

DRIFTWOOD

-Josephine El

-Red Rockette

-JOHN RED

SI 95, Race Winner and

Race $ Earner

-RED MAN

SI 85

2 Perf. Pts.
(the sire of
Blue Valentine)

-Just Sissy

-Lonesum Rocket

-Lonsum Polecat,

SI 95, Race Winner, by

LEO

-Sandy's Rocket

-Prospective Twister

(Smokey Black)

-PROSPECTIVE SILVER (Buckskin)

SI 81, Race Winner, Race Money Earner

-NEW PROSPECT TB

-MOVETTE TB

-CITATION BARS, SI 95,

by THREE BARS, out of a LEO daughter.

-Silver Deal

-Lil Lily Langtry

-Red's Bandit

-Wreckles Boy

(Palomino) by,

WIMPY MACUNDO

-Nelda Lu Ann, by

ZANTONON, by

KING, and back to

PRETTY BOY, &

POCO BUENO

-Kirby Vee

-Tio Vee, back to

WIMPY MACUNDO, OLD SORREL, & YELLOW JACKET

-MV Kirbye

These were taken 12/15/05 with a thick, dirty winter coat!
He is 3 1/2 yrs old here.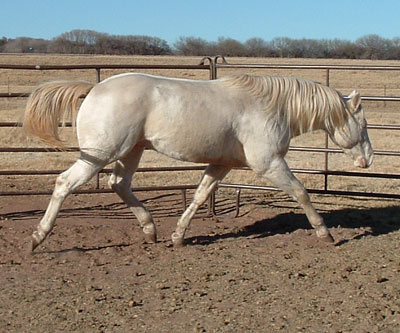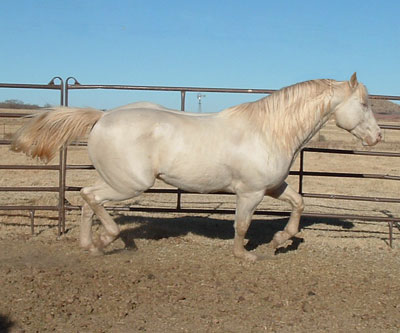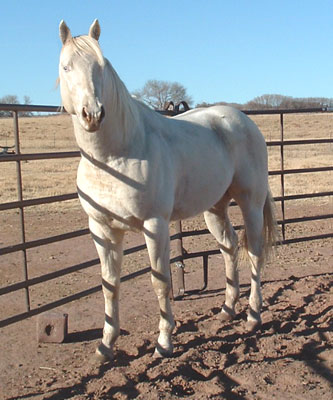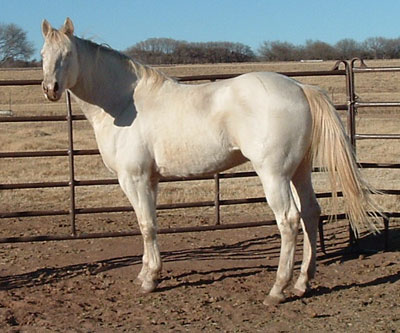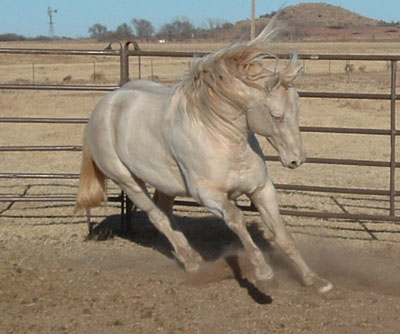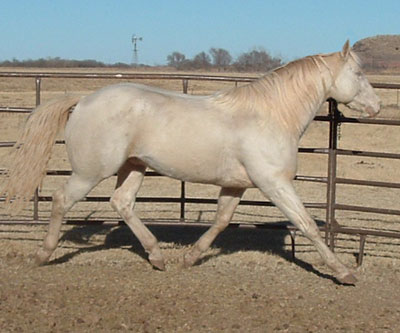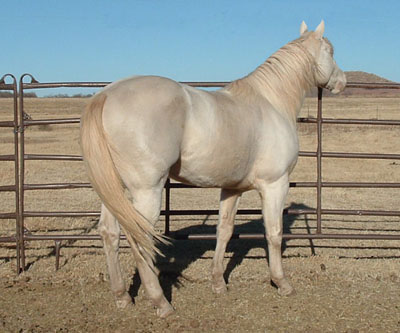 These pictures taken 9-10-04 as a 2 yr old.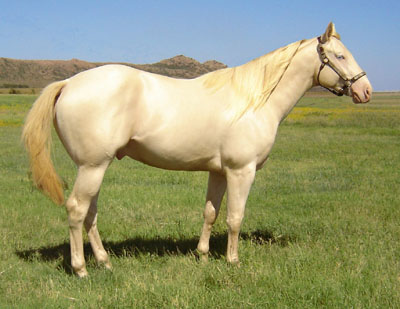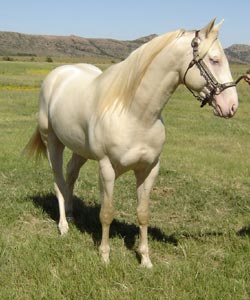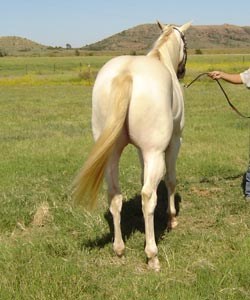 These were just snapshots of Chips taken on 9-01-04 as a 2 yr old.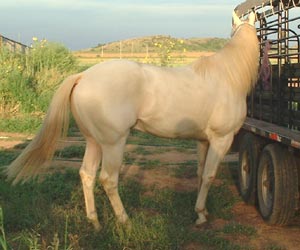 2003 Bedonna's Performance Horses
Hosted by iPowerweb // Originally Designed by Rony Pony Web Design
Maintained, Edited & Updated Daily by Bedonna

NO Pictures, Text, Graphics, or Information from this site may be used, borrowed, or taken,
without written permission from Bedonna Dismore.