Bedonna's Stallion Station and Performance Horses

Links: HOME FOR SALE STALLIONS Breeding Contracts
Broodmares For Sale Ranch Broodmares 2011 Foals 2012 Foals 2013 Foals FREEZE BRANDING Services
Info on Ranch Raised Foals and 'Donkey Time' Payment Plan/Terms of Sales Added-Money Incentive
Happy Customers


This page started 12/28/12,
and is under construction.
MANY photos already added below...


Here at Bedonna's Stallion Station... we breed, and raise many foals each year.
We sell foals directly to our wonderful customers, and do not sell at auctions.
We also have many customers who breed to our stallions each year, and we love to get pictures of the resulting foals as they grow and begin exciting lives all over the world.
We love to get updates from them and here about the foals and see pictures of them as they grow up.
We especially love to get pictures of them when they have started their new careers as
Barrel horses, Rope horses, Ranch horses, Race horses, Show Horses, Cutting Horses,
Reining Horses, or whatever they are doing now.

This page is devoted to our Customers and the Wonderful Horses that have resulted from almost
30 years of breeding and raising great horses.
More pictures will be added as customers send in new photos.



"Maverick"
One Fast French Bug, 2012 colt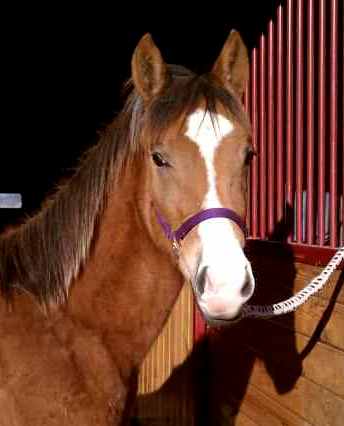 Sire: Frenchmans Got Perks
Dam: Tiny But Mighty Fast

Hi its Morgan from New Jersey. Just checking in with Maverick aka (One Fast French Bug) :) He's doing great! We love him to death and he is learning new things every day. He now knows how to lunge, tie, load on the trailer, stand on cross ties, picks his feet up like a champ, learning to stand for the blacksmith, and his personality is starting to come out. Currently we are building an arena today and tomorrow so that I have a new place to ride with my barrel horse and to pony Maverick around with us :) I'm am very grateful to have him! I cant wait to give you more news on all the new things he is learning. thank you for selling me such a wonderful baby!
Your friends, Morgan Kumpel & Maverick

"Boog"
AQHA name: (Hot Digity Six Moons)
Sire- My Hot Digity, Dam- Six Lite To Go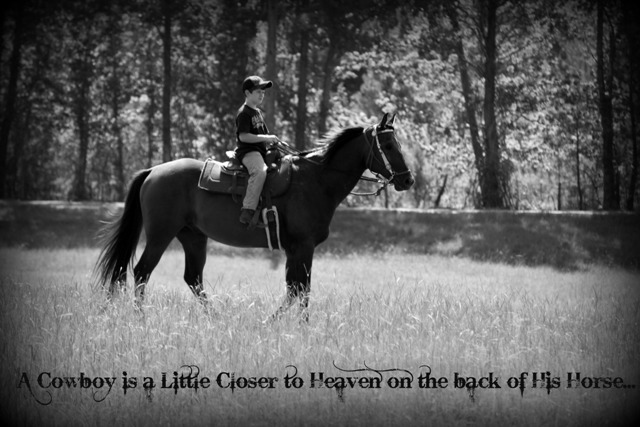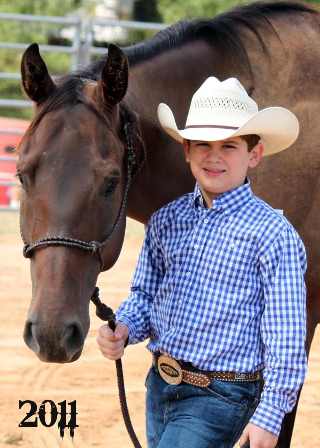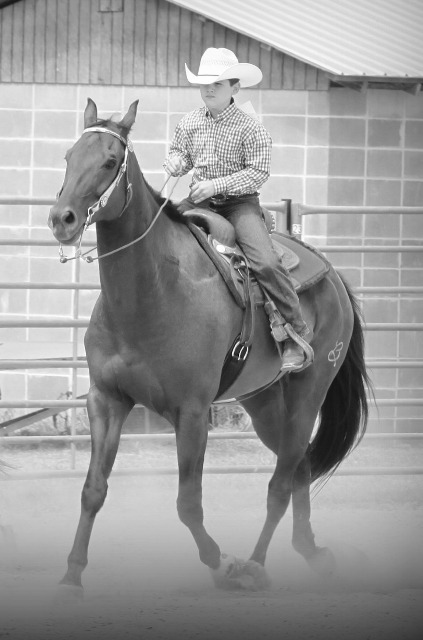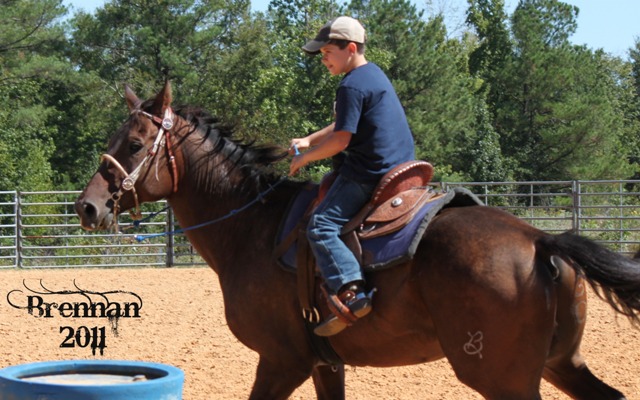 Quote from owner:

Here are a few pics of our Boog. We named him Boog from the movie Open Season. The big bear that was like a teddy bear. Boog was HUGE and so gentle. We called him our Gentle Giant.
Boog was my 10 year olds Brennan's first horse. Boog was 5 when we bought him for my sons 8 yr old Brennans birthday. Boog was already 16 hands but was the sweetiest most gentle horse we found. Boog taught Brennan to ride, always doing what Brennan asked and knowing when Brennan wasn't ready to go that fast yet... Boog followed Brennan everywhere, they were best friends. We lost Boog Jan 12, 2013 during a storm. We wanted a lifetime with Boog. He was One In a Million. Gentle, Beautiful, Strong and Fast best of all he knew how to read his rider. He always done what he knew his rider could handle.
Boog will be forever in our hearts. I thank God he gave him to use for the time he did. Boog thank you for taking care of my boys.
Brandy Gaffney
PS- Here are a few of Brennan and Boog. Brennan done the 'panty race' with Boog. Boog was our only horse that would be so easy going to get kids climb and climb... I love these memories. Your horses may be bred for Speed. But they can go fast and be gentle for kids. Boogs best barrel run was 16.241 but him taking care of my kids was priceless.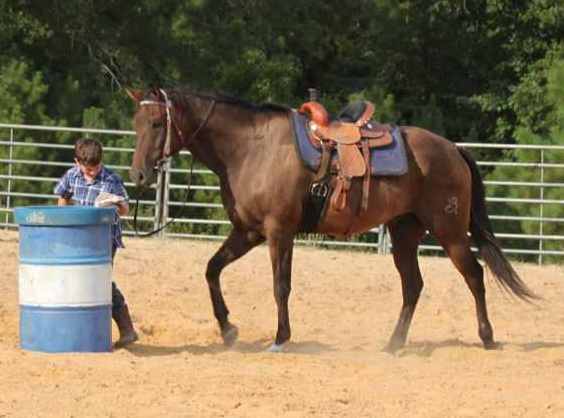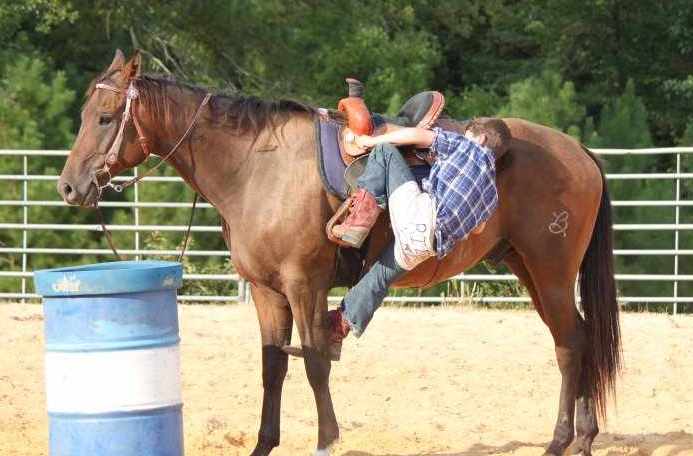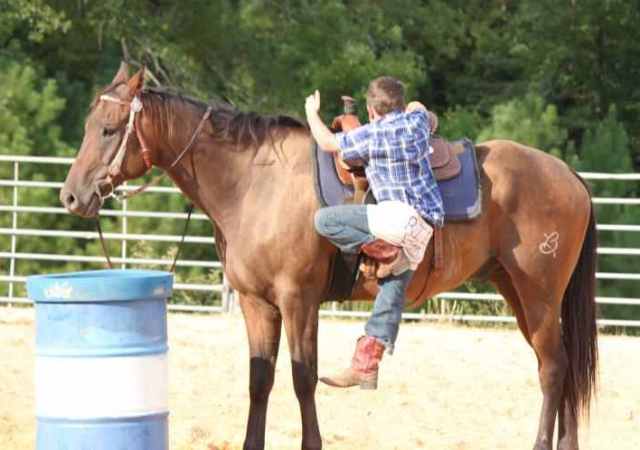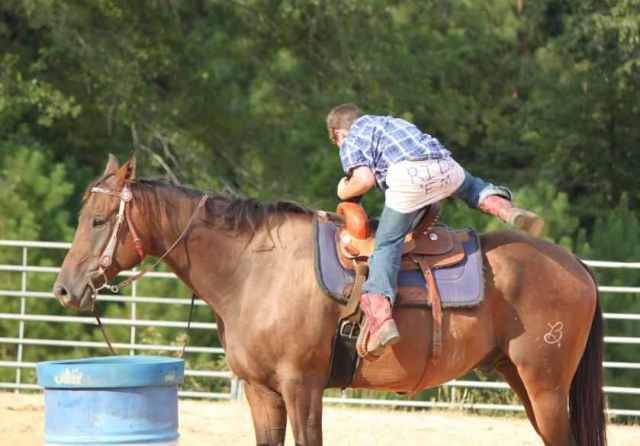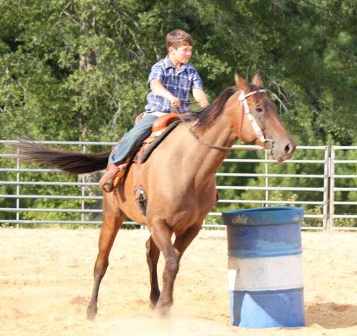 TwistingNtheMoonlight

2011 Brown filly
Sire: Go To Moons
Dam: Marthas Black Frost

FrostySideOfTheMoon
2011 Palomino colt
Sire: Go To Moons
dam: Ice Frosted Fuel

Quote from buyer:
Hi Bedonna,
Its Susan Moore from Alabama.
I thought I would give you an update on the Go To Moons colt and filly I bought from you August 2011.
FrostySideOfTheMoon - is the palomino colt. I absolutely love this guy. He is smart and very sweet. And beautiful. I can't wait to start riding him. I know he is going to be flashy at the barrel races in the future.
TwistingNTheMoonlite - is the brown filly out of Marthas Black Frost. She is a beauty too. She is smart. I also can't wait to start riding her as well.
Here are a couple pictures of the 2. I am glad that we got to purchase these two from you.

Susan Moore
Alabama




Ms Whistle Britches
AQHA Bay mare out of 'Princess Bugs'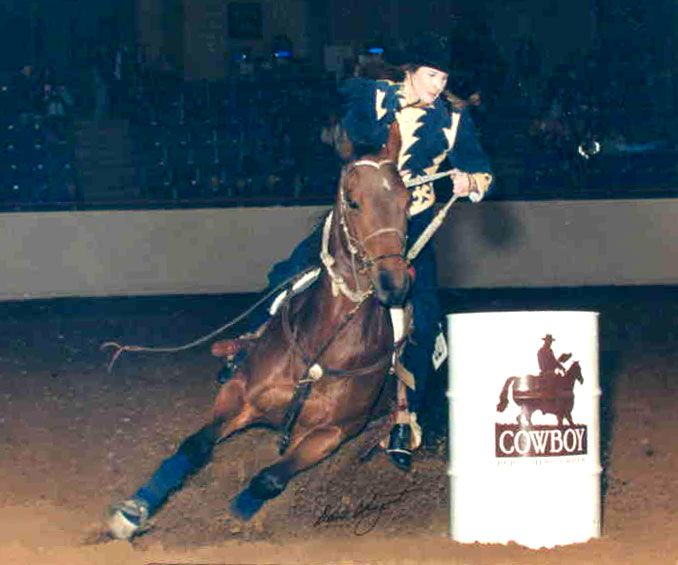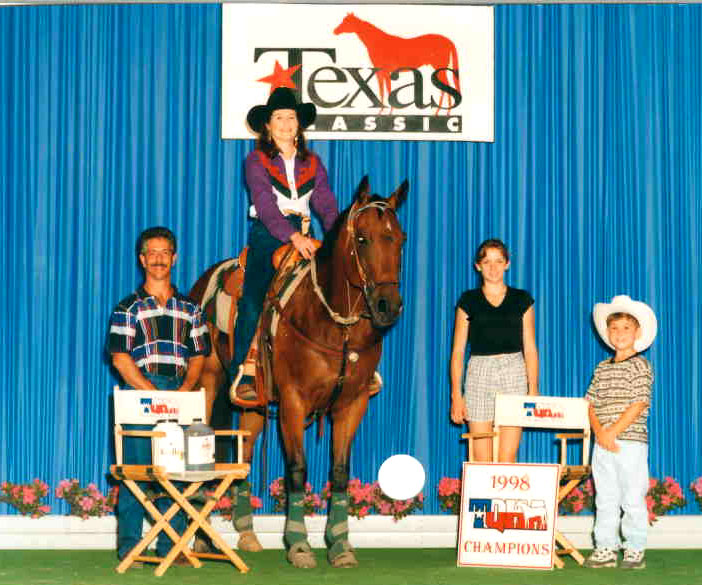 Quote from Melissa in Texas:
Bedonna,
Here are a couple of photo's of "Brandy" and one of her first filly. In 2000 she had the fastest qualifying time of the day at the AQHA World show prelims but my stampede string broke on my hat and it fell off in the arena so I had 5 seconds added to my time! As a 5 yr old she had the fastest time of the day (no one was even close to her!) for the Elite Futurity but we hit the 1st barrel….. she came back the next day and either won or took 2nd in the Derby (it was so long ago I don't remember). I just know she was one of a kind and I miss running her. People were always asking me if she was for sale but I would never sell her.
Sincerely,
Melissa A. Loffredo

Blue Perks A Dashing
2011 Blue Roan colt
Zach Blue x Sugar Away
Pictured here in December 2012 in Maine.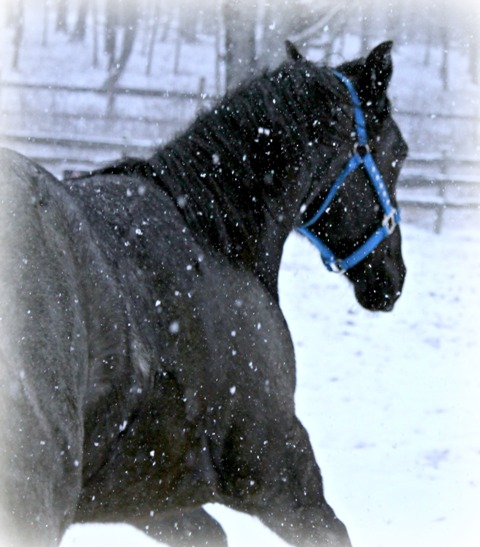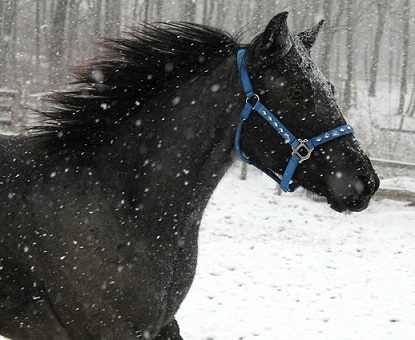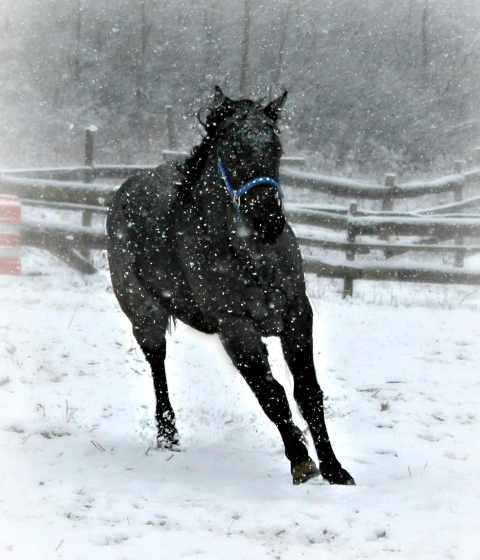 Quote from buyer:
Thank you for giving me the opportunity to buy this special colt! He is very smart, laid back, lovable, and has a great temperament. I couldn't have asked for a better stud prospect. He is EVERYTHING I've always dreamed of having. Our bond is unbelievable. I never thought we would have became so attached to each other. When I call him, he comes running from anywhere just to see me. I sometimes hide but watch him look me. I can't wait to start barrel racing this colt!
Thank you so much, Kristin


Marthas Allthat Dandy
2011 Palomino Roan filly
Go To Moons x Shesa Dandy BlueChip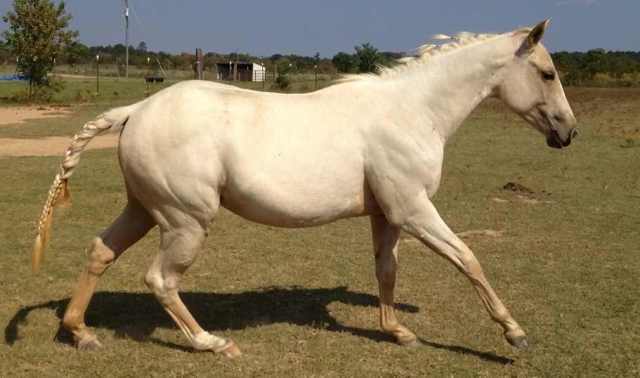 Quote from buyer:
Hey Ms. Bedonna,
Just want to send you some pictures of the palomino roan filly (Go To Moons x Shesa Dandy Bluechip) I bought from you last year. She's the smartest horse I've ever worked with! She's absolutely amazing! I'm very happy with our purchase of her!!



Hot Digity Fancy Bug ("Bo")
My Hot Digity x Tickle My Fancy Bug
1999 Sorrel gelding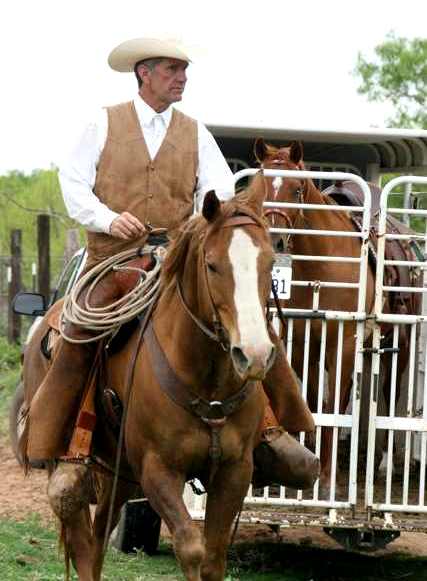 Bo was purchased by Carrie & Joey, in Texas as a yearling. He has been used for many years to gather and sort cattle, rope and doctor cattle in the pasture, drag and load bulls that out weigh him, and has even done timed events in the local rodeos, including "Ride the Hide" races. He even took a long trip to ride the mountain trails in Colorado, and he was safe and sure footed. He is a 'been there-done that' horse that loves to work and is very dependable, and will go anywhere Joey points him... even if it's off a steep cliff! Since their purchase of "BO"... Carrie & Joey continued to buy prospects, and breed mares to our stallions, and we how have a become Life Long Friends.
Quote form Carrie about BO: "There are Too Many good things to say about BO".




Here is a 2008 Foal by Zanton Firewater.
He is owned by Ashley Blount, and the dam is Streakin Suzy (gray).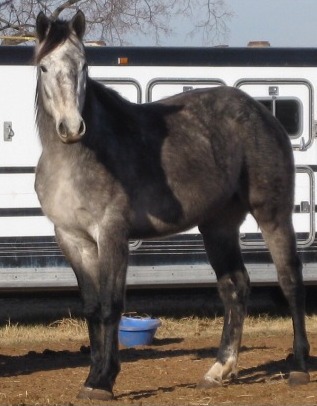 Pictured here as a 2 year old with a winter coat.
Quote from Customer written Feb. 2011:
"He was started under saddle last summer, and was trotting circles out in an open arena on only his 2nd ride! His 4th ride, we used him at a local cow sale to sort on. The trainer actually called and asked if it was some kind of sick joke because he took in all his training like he'd done it all before. She thought he was already broke. NICE colt and we plan to get him started on barrels and start exhibitioning this Spring and have him running in jackpots by this Fall."
Enjoy, Ashley


Col Okie Leo, AQHA stallion
Was purchased in 2009 by Beverly
in WALES (Europe)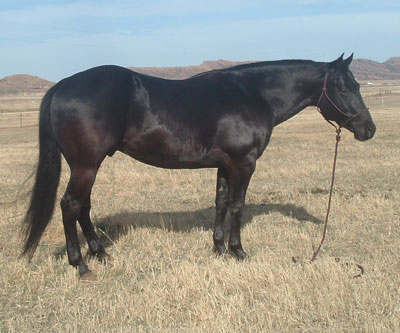 This stallion was Exported to Europe.

Cashing In Our Gold
sired by Our Cash Policy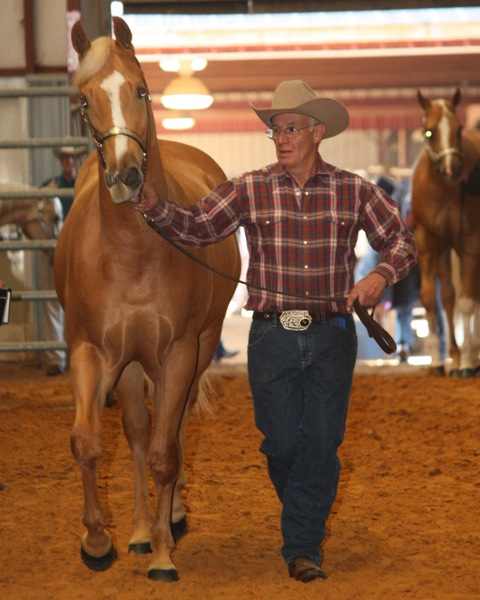 Quote from buyer:
Hi Bedonna,
Attached is our
YEARLING
gelding "Cashing In Our Gold" - sired by Our Cash Policy and out of our good mare Artful Afternoon. Photo taken 2 weekends ago (Oct 2012) at PHBA shows in Mississippi. We just this past weekend sold the colt to a rodeo-ing/ barrel racing family in Canada. Colt has about 125 PHBA points now - Open Halter ROM, and Open/Amateur Color ROMs.
Sure wish you still had the stud !! We'd breed back to him in a heartbeat...or try to buy him from you !
Susan Mangus
Springledge QH Farm
Hickory, KY

Dash Will Passem Easy

He is shown in English and Western events.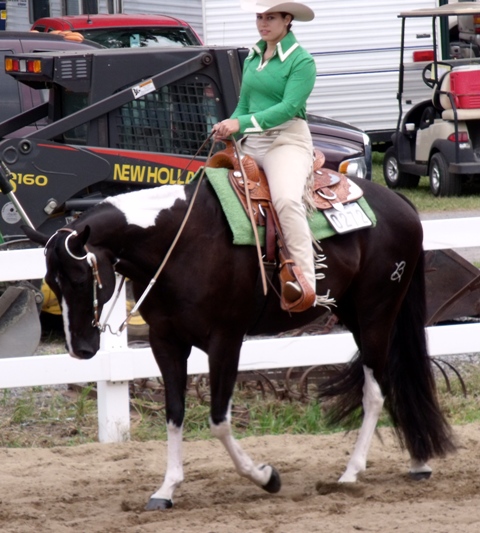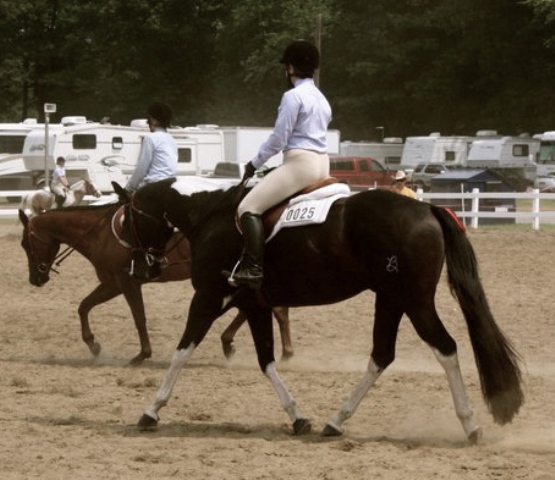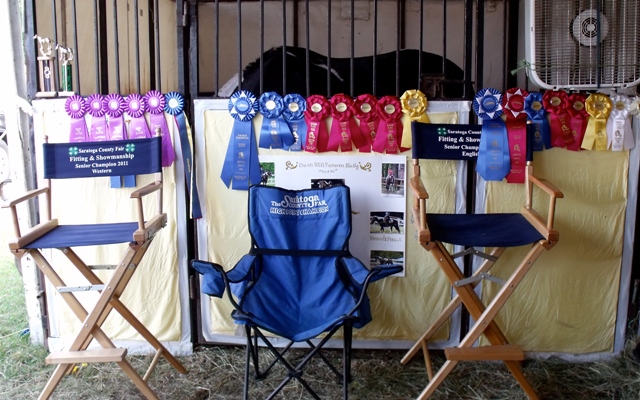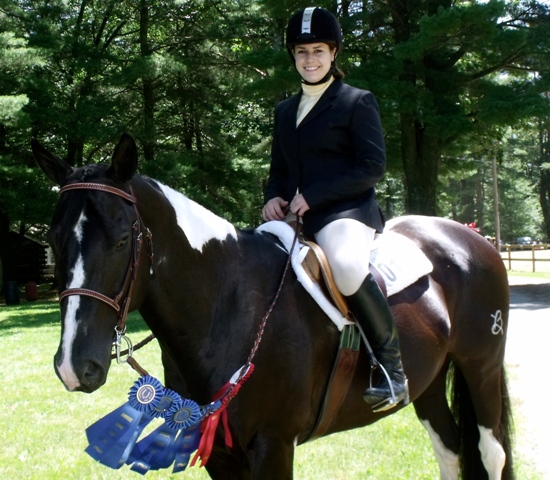 Quote from owner:
Hi, I own Dash Will Passem Easy and I just wanted to send you some updated photos.
I am so lucky to have such a great horse. Sarah, from New York

Filly in FRANCE!
This fancy filly was conceived here, and then... one of my favorite mares, Blue Girl King,
was purchased by Valérie VAUDEY-RATIER and exported to France in 2009, where this filly was born in 2010.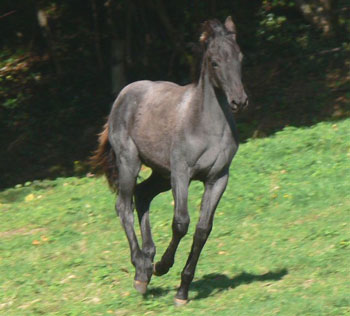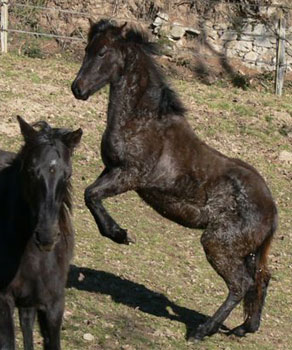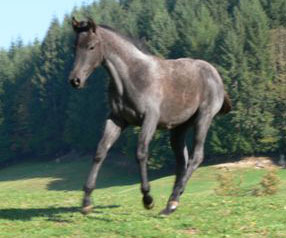 Quote from buyer:
"Blue girl and her beautiful filly are doing very well.
"



Here are a couple photos of a 2010 Blue Roan filly owned by Baru Spiller in Texas.
She thinks this filly will be a Reiner, Working Cow Horse, or a Barrel Horse.
(pictured here at 5 days old)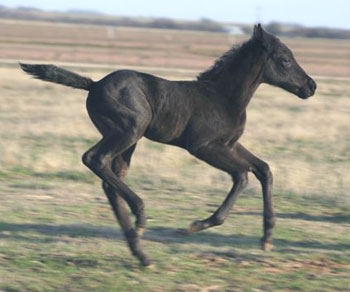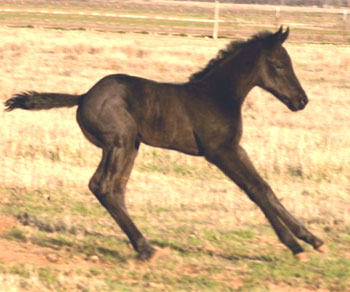 2010 foal owned by
Norm and Sharon Schieltz of California....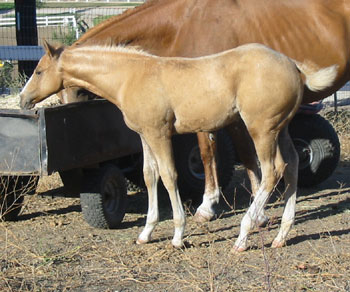 quote: 'We Are Thrilled!'

Here are a couple pictures I received from a gal who owns a foal from a stallion I used to own and stand.
Skeezix Knight Rider ApHC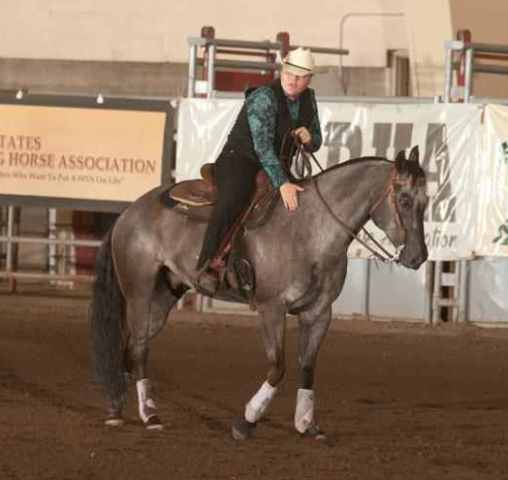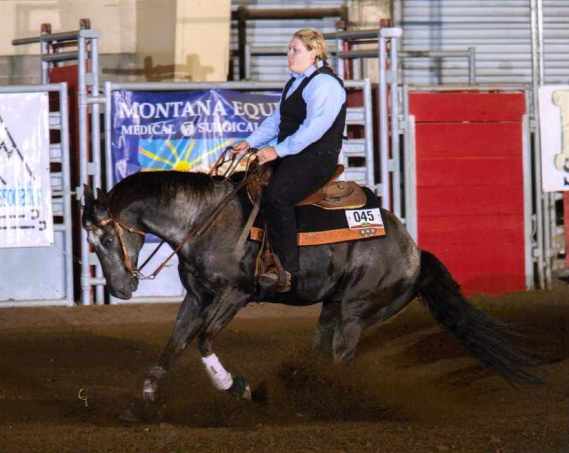 Sire is Skeezixs Bob, and the dam is an ApHC mare.
owner is China Van de Kop

Update from a Happy Customer...
I received an email in 2011 from a lady who now owns, FL Graceful Dasher,
the 2003 foal out of Graceful Stride, sired by Dash With Gusto.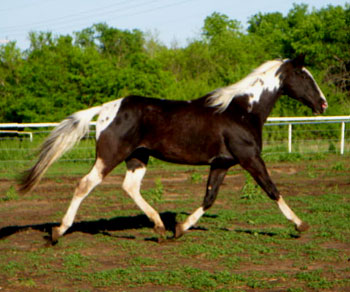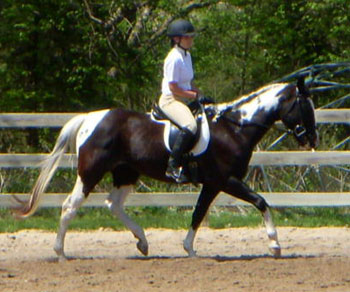 "Hi, my name is Allie and I own FL Graceful Dasher that you bred from Dash with Gusto and Graceful Stride. She is just the sweetest girl and we absolutely love her. She was broke to ride at 4 by the woman I bought her from and then hadn't been ridden till I got on her. (in 2010) She has been the easiest horse to work with and my husband can ride her anywhere and she just goes where ever you point. I ride dressage and started teaching her the basics and after three months of riding her she got a third place ribbon at her first show in a green horse class w/t/c. I own a paint gelding and have been successful in the dressage ring and she is going to be great also. I just thought you would like to know that she has a loving family and she will continue in her training and I am sure she will do great this show season."
"I can't wait to show her some more this summer. I might take her to a dressage show and do intro level. I will keep you updated on her success in the show ring, Thank you for breeding such a nice horse!
"
Allie & Kevin Myren


2008 Blue Roan filly by ZACH BLUE
who was sold to a buyer in Canada.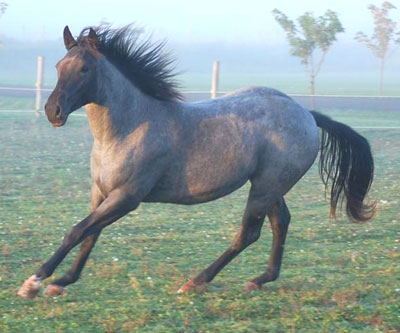 Quote from Buyer:
Hi there: I thought that maybe you would enjoy seeing a picture of a filly, bought from you last year.
We absolutely love her, great temperament and full of athletic ability. 2008 Zach Blue x San Trouble Missy.
All the best to you
Julie
PEI, Canada

2008 Colt owned by Brandi Larsen.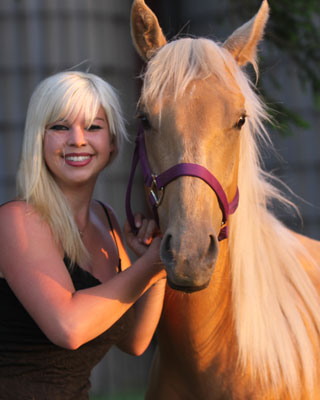 Quote: "He is Beautiful!"


sired by Honorable Fortune and out of Paddys Parr Three.

Quote from owner:
Hi my name is Hannah Saur and I just wanted to send in a picture of my horse who is a son of Honorable Fortune, and a has been with me since he was a weanling....... I hope you will enjoy, he is my delight. I am very proud to be his owner. So sad to here that Honorable Fortune has passed he will be missed, Thank You!!
Sincerely,
Hannah Saur


This fancy 2010 Blue Roan Colt is sired by Zach Blue and out of Moxies Classy Jax, a Sorrel mare
owned by Terese Woodring in Montana.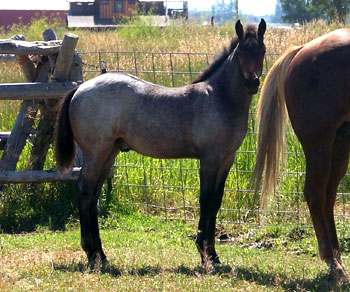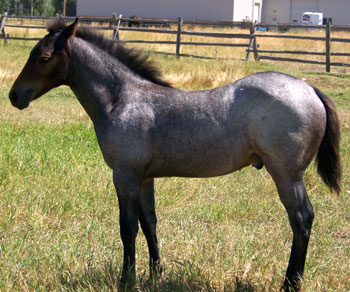 Quote from owner:
"I wanted to let you know that I couldn't possibly be happier with the outcome. He's drop dead gorgeous and has a personality that just won't quit. He seems to think that we were all put on earth to pet and scratch him. I have started him at halter and he's really willing and quick there. I just can't wait until he's old enough to ride! I'm sending you a couple of pictures for your brag board for your stallion with all our thanks!
"

THANK YOU!

I'd like to say Thank You to all my wonderful customers. Many of my customers have turned into friends and many of you are now like family to me and my daughter. Through the good times and bad times... I am truly Blessed to have wonderful customers and friends. So many times over the years... I've been struggling to overcome challenges... whether it is drought, weather, water troubles, finances, the loss of one of my great horses, the challenges and special needs of my daughter, or whatever the 'devil' has thrown at me... and it seems to be my customers and friends who reach out to me and lift me up. Many times I've been overwhelmed and 2012 has been the hardest year yet... and it's my great customers and friends who have reminded me not to give up. GOD has Blessed me with wonderful people in my life. When so many horse breeders and stallion owners are calling it quits... I'm NOT. I have worked very hard over the last 30 years to breed and raise the best horses I possible can... and I continue to work hard to improve my program everyday.
So, to all my customers and friends... THANKS!
Sincerely, Bedonna
If YOU or someone you know has a horse that came from our breeding program...
whether is was this year, or during the last 30 years... please email me a quality photo of your horse running barrels, winning a race, team roping, or another really good photo, and a note/quote telling me about your horse.
I'll add all Good photos with quotes to this page.
And to say THANK YOU... include your complete address so I can send you a $100 gift certificate.
email: BedonnasStallionStation@hotmail.com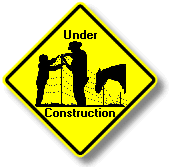 This page started 12/28/12, and is under construction.

© 2012 Bedonna's Performance Horses
Hosted by iPowerweb // Originally Designed by Rony Pony Web Design
Maintained, Edited & Updated Daily by Bedonna

NO Pictures, Text, Graphics, or Information from this site may be used, borrowed, or taken,
without written permission from Bedonna Dismore.