Bedonna's Stallion Station and Performance Horses
HOME FOR SALE STALLIONS PONY Stallions & Pony Mares
2016 Foals 2017 Foals 2018 Foals
FREEZE BRANDING Services Rainbow Acres retired horses

Owner- Bedonna Dismore, Snyder, OK 580-471-4040
Email- BedonnasStallionStation@hotmail.com


Each horse has a Price/Prices listed.
Scroll all the way to Right of
page to see all Info., Prices, etc.
Board charges may apply to horses
not picked up immediately.
All horses will be freeze branded before they leave.
Read all info.


Broodmares At The Ranch

(Scroll Down & to Right side of page to see all info>>)

NEW BROODMARES listed for sale Below---

Several Packages of Broodmares available,
HALF-PRICED Stud Fees
for the LIFE of the Mare!

| | |
| --- | --- |
| | I'm converting part of my Ranch to raising Cattle, and therefore... selling many good mares to make room (and raise money) for starting my cattle herd and Another business.... |


Last Updates on this page done on 4/10/18.

Serious Inquires only please!
Please do not make me take time away from my daughter to answer questions, take more photos, and send emails... if you are not Truly in the market to get a horse at this time.
Call - 580-471-4040 or email me : BedonnasStallionStation@hotmail.com
We take great pride in our program, and the foals we raise, and all our Foals and Horses are
freeze branded with our ranch brand, and ID numbers before they leave our ranch.
Scroll Down
** Click PICTURES to go to Mare's pages**

CALL to discuss, 580-471-4040


Please

CALL 580-471-4040

to discuss mares, packages... packages with reduced priced Stud Fees....
Or email with specific questions (may take time to return emails)
BedonnasStallionStation@hotmail.com

Like us on Facebook!
Click here!
If a vet check, Coggins, Health Certificate, etc. is needed... it will be at Buyer's Expense.
I can arrange work to be done, but will have to be reimbursed for cost.
NO TRADES on these Mares...
No horse will be taken off the market without a Deposit. Horses sold on a First-Come, First-Served Basis. Cash, Bank Wires, PayPal, Debit/Credit Cards (+5%) accepted. Buyer responsible for any additional expenses, Coggins, etc. until horse is picked up. Board at $10/day provided to buyers until pickup, starting day Deal is made/Deposit received, if not picked up the day of purchase. Horses Must be picked up within 30 days of purchase, unless other arrangements have been made.
All Broodmares and foals will be freeze branded with our B and Numbers before released.
No horse will be released without being paid in full, and any expenses paid.
Several Broodmares available,
... and
HALF-PRICED Stud Fees
for the LIFE of the Mare!

*Stud Fees offered for any Stallions offered to the public. Some restrictions apply.
Costs of Collecting/Shipping Semen, FedEx charges, or On-Farm Mare Care & breeding expenses are the responsibility of Buyer, and are Not 'half-priced'. *As long as we are offering breeding to the public with our stallions... these half-priced Stud Fee offers will be honored.
Seller can arrange for Coggins Tests/Health Certificates or vet checks at Buyer's expense.
Seller can assist in arranging Transport if needed.
Board Charges will apply if mares are not picked up when purchased.
See All Broodmares for sale Below....
(and 'Conditions' of this offer Below)


Note- I invested in several extra broodmares to breed to our stallions in 2017 & 2018....
knowing I would resell them to help get more foals by our stallions out in the world,
and to offer customers quality mares to breed back to our stallions, at a reduced price.....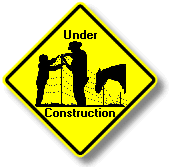 Cash, Bank Checks if sent overnight, Bank Wire Transfers, *PayPal, *Credit/Debit Cards accepted.
*Some processing fees may apply*







For Sale


Purr D Kitty
si 86, Race ROM, Race Winner
2000 AQHA Bay

Daughter of Pure D Dash,
by Dash For Cash, out of a
Raise Your Glass daughter.
dam by Easily Smashed, by Easy Jet.
2nd dam by Six Fols.
http://www.allbreedpedigree.
com/purr+d+kitty



Mare sells open to breed to

a stallion of your choice

This mare sells with

*HALF-PRICED Stud Fees

for the LIFE of the Mare!



Mare- $2500, before bred
(OR, could make a bigger package with her,
2018 stud fee to one of our stallions
, breeding work, etc.)




2017 Bay Filly- Foaled 5/16/17
Filly sired by
Sir Runaway Dash


(For Sale)



PURR D KITTY b. M, QUARTER HORSE, 2000


FOR SALE
Elans Delight

2008 AQHA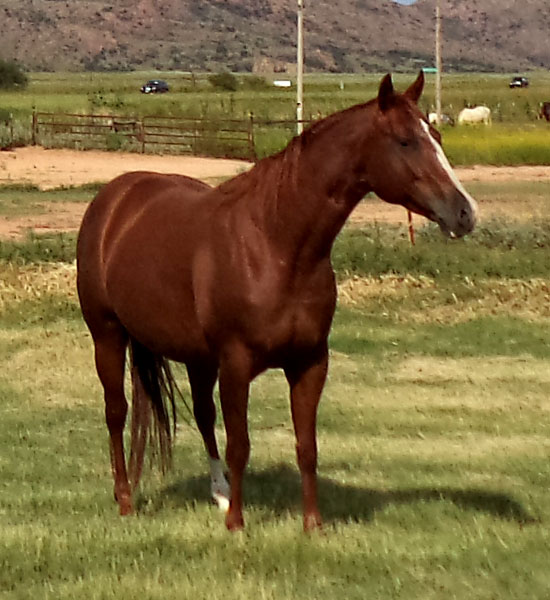 "Babcock" Sorrel
Daughter of

Elans Playboy
,
by Freckles Playboy.
dam is Smart Little Lena Granddaughter.