Bedonna's Stallion Station and Performance Horses
HOME FOR SALE STALLIONS PONY Stallions & Pony Mares
2016 Foals 2017 Foals 2018 Foals Broodmares at Ranch
FREEZE BRANDING Services Rainbow Acres retired horses


PayPal, Debit & Credit Cards accepted for your convenience. Fees may apply.

Owner- Bedonna Dismore, Snyder, OK 580-471-4040
Email- BedonnasStallionStation@hotmail.com

Information & Horse Haulers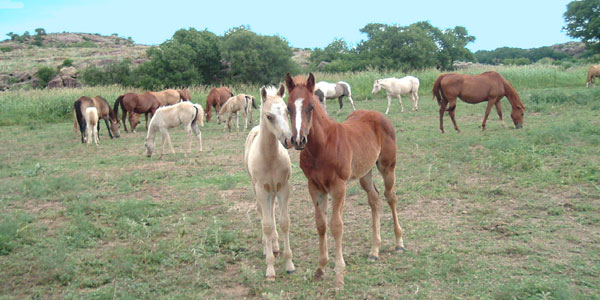 Contact:
Owner- Bedonna Dismore
CALL- 580-471-4040

Email:
BedonnasStallionStation@hotmail.com


Mailing Address:
Bedonna's Stallion Station
21865 US Hwy 62
Snyder, OK 73566


(DO NOT trust a GPS for directions to my ranch!
CALL for Directions and Appointment)



Breeding Information:

I'm standing several Stallions that are offered to the public. Click here to go to the Stallion Pages.

Several Discount offers available with reduced or discounted Stud Fees.
Click here to go to the Breeding Contracts Page.





Information on Sales:

Click here to go the other pages:
2016 Foals 2017 Foals 2018 Foals Broodmares at Ranch



Please CALL me to visit about horses for sale.
All Sales and Visits are by Appointment because I run the ranch and take care of my daughter
so I can't be in two places at once. Call 580-471-4040 for appointments.
Payment Plan and Terms of Sales



Click on LINKS to go to other documents.

Information on Vaccinations for Broodmares





Horse Haulers...
I get questions all the time about horse haulers, and getting horses hauled for buyers. I used to call all my hauler contacts and get quotes, but due to limited time, I'm going to list all my hauler numbers for you, and you can call them and discuss details directly. Most will charge by the mile. You will need to know my location (Snyder, OK 73566) when you can for a quote and also the destination of the horse so they can calculate the route and miles. This information is provided as helpful information only, and in no way am I trying to select a hauler for you, or make a decision for you. Your selection of a hauler is completely up to you, and all agreements and prices are between you and the hauler you choose.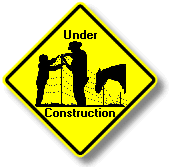 I started using this hauler in 2017...
John Smith
406-930-1580
Based out of Montana
He charges .75cents/mile
Discounts for multiple horses getting picked up at same location... going to same destination.

Frank and Shirley
920-470-1384
Based out of MO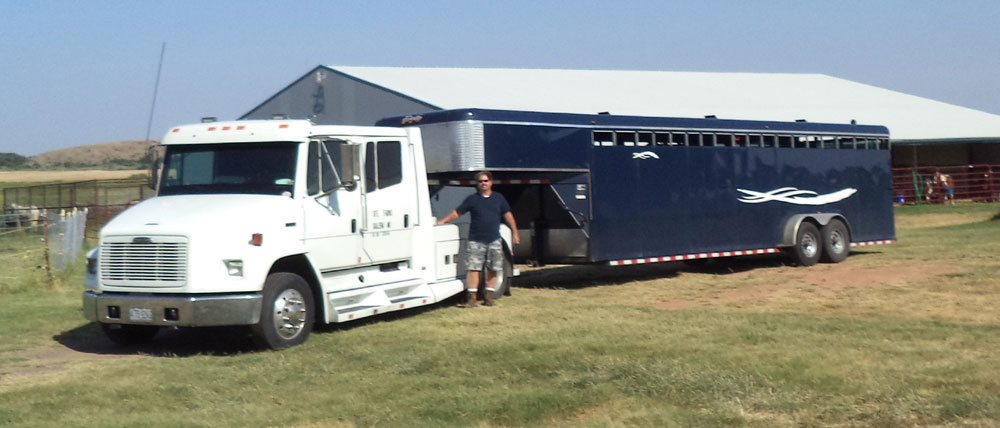 This hauler recommended by a friend
Dave
925-895-9675
Based out of CO

I used them a few years ago
Darby's Horse Transport
Gene and Bobbi Darby 903-388-6934
email at: drb44ranch@yahoo.com
I've personally used this hauler and was very please with the service. I've also recommended them to customers who have used them, and they were also pleased and they come highly recommended.

(He is Retired now, but will sometimes do transports in the OK ... AZ area.)
Pat Downing 602-717-6577.
I have personally used this hauler for many years for hauling horses for me, and I highly recommend him.

Several of my customers over many years have also used him with no complaints. He also offers discounts for multiple horses. He has probably hauled over 150 horses for me and my customers over the last several years.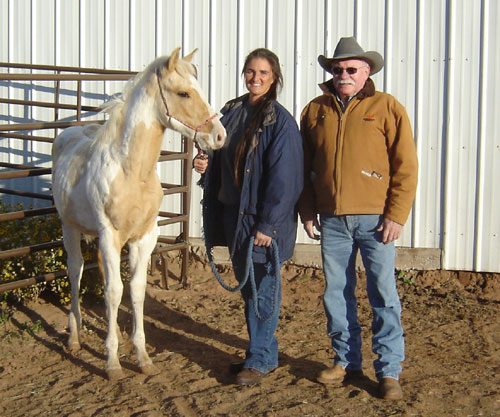 Pictured: 'Iza Dashing For Gold', Bedonna, Pat Downing.

These next ones are ones I've used WAY in the past, or my customers have recommended.
CANADIAN TRANSPORT:
Rick and Cheryl, of Done Right Hauling
have hauled horses from here into Canada several times for Customers.
I really likes them, and the buyers had good reports about the transport.
email at: donerighthauling@aol.com
The following list is in no particular order.



I had a hauler friend recommend this site:
http://pets.groups.yahoo.com/group/hitch-hikinghorses/


Many people use a web service for haulers. I think one of them is:
www.horsehauling.com


Thunder Horse Transport
661-302-6999
thtransport@yahoo.com
www.thunderhorsetransport.com
Wings Horse Transport
contact@wingshorsetransport.com
Mitch: 619-559-8561 Mike: 619-852-3760
Kirk: 858-945-6102 Bill: 760-684-0612




Several people over the years have recommended haulers, and they are listed below.
I've had this list for many years,
and I don't know how current it is.


HORSE TAXI (817) 573-6159
Professional Horse Hauling, and Transporting Company.
Now Based out of Texas.
Regular trips from the Texas-Oklahoma area, across the SW states,
and back to the West Coast.
Contact them by calling Linda Nelson, at , or visit their website at:
Linda at Horse Taxi recommended a company that has regular routes up the East Coast.
Contact Rick and Marene out of West Virginia, at (615) 389-3487.

Gary Mitchell
I was given this man's number as a contact for horse hauling needs.
He coordinates haulers and horse people, and can help coordinate hauling needs.
His number is 530-365-2661, and he is out of California.
His website is www.horsehauling.com


Wayne Ukon 405-641-2562
He was recommended to me by another hauler. He is based out of Shawnee, Oklahoma, so can usually give competitive quotes since he is near here already.


Triple H Transport 405-386-7586
Brenda is usually the one I spoke to for quotes. They are based out of McCloud, Oklahoma. They also offer discounts for multiple horses. They can also give better prices for people willing to meet them in route.


Dennis Winn 405-834-2008
I think another hauler gave me his number. He is based out of central Oklahoma.


3BL Transport 800-982-2208
Their number was given to me by another hauler. They are based out of Wichita Falls, Texas, which is a little over an hour from me. They have a little different price system. The last time I talked to them, this is what they told me...
Under 1000 miles is usually $480 to $500.
Over 1000 miles- must get a quote.
They also offer discounts for multiple horses.


Teeples & Beeline Transport office- 801-446-7723
Their number was given to me by another hauler. They mostly do the West Coast areas. They come over to the Texas Oklahoma area, and back across the West coast, and return, etc.


Connie & Duke Holmes 541-582-6531 or 541-441-8872
I met them when a customer hired them to haul a stallion they bought from me to their place. They said I could call them for quotes. Also, they use email a lot, so reaching them by email is sometimes faster. Their email address is inquires@holmesranch.net

If you know if a reliable and safe hauler... please forward me their information so I can add them to my list.



© 2012 Bedonna's Performance Horses
Hosted by iPowerweb // Originally Designed by Rony Pony Web Design
Maintained, Edited & Updated Daily by Bedonna

NO Pictures, Text, Graphics, or Information from this site may be used, borrowed, or taken,
without written permission from Bedonna Dismore.